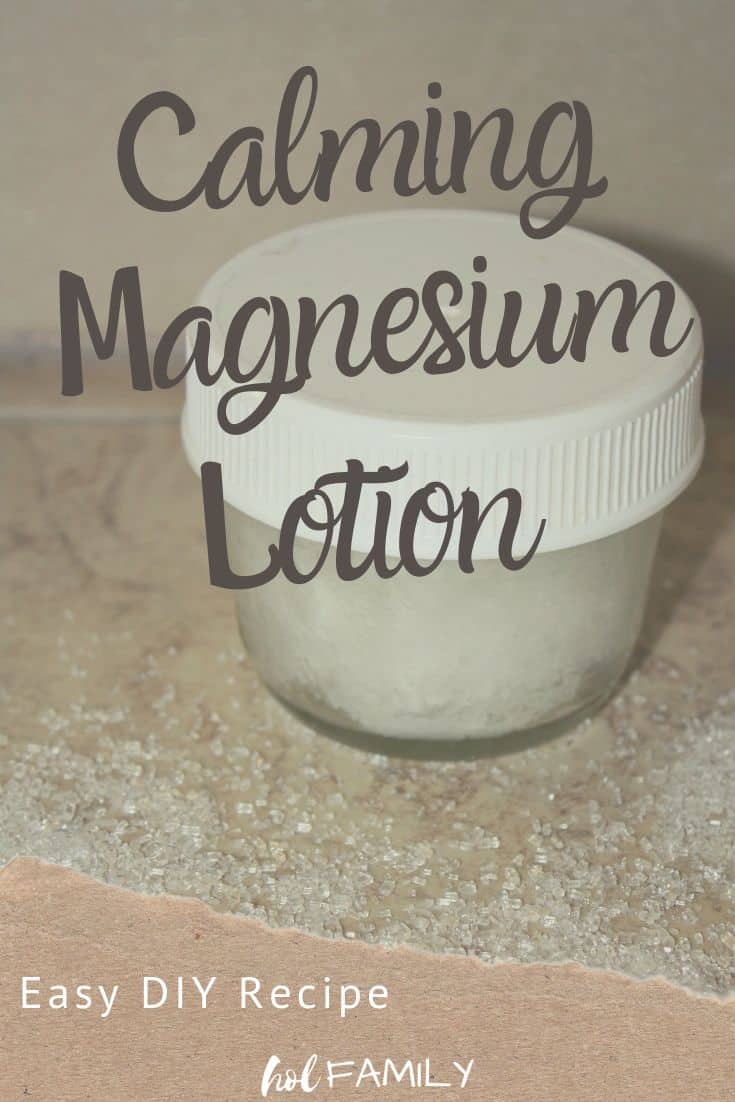 I've talked before about the amazing health benefits of magnesium. This tiny powerhouse controls over 300 different functions in the human body, including bone health, mental health, heart health, and so much more.
The problem is, most of us aren't getting enough magnesium in our diet. Unless you are eating 100% organic and choosing foods that are high in magnesium, you probably aren't getting enough either.
Magnesium has some pretty amazing health benefits, including reducing inflammation, relieving joint pain, calming the body and mind, improving insomnia, reducing symptoms of Autism and ADHD, regulating cardiac function, strengthening bone density, and so much more!
Taking a magnesium supplement can be a great choice, especially if you are struggling with constipation. (Certain forms of magnesium can actually help to soften stools and improve regularity.)
In our house, we often whip up a batch of these magnesium gummies for a great night's rest.
Magnesium is one of several vitamins and minerals that can be absorbed through the skin. This means that we can get all of the amazing benefits of magnesium by taking a detox bath with magnesium flakes or epsom salts, spraying on magnesium oil, or rubbing on this calming magnesium lotion.
Another benefit of magnesium is that it helps to improve Vitamin D absorption! If you live in a colder climate or never leave home without sunscreen, you may be at risk for Vitamin D deficiency too. Ten minutes in the sun for Vit. D and a little magnesium lotion and you'll be on your way to better health.
I love to rub this lotion on my children's feet before bed. I also like to add in a few drops of my favorite bedtime essential oils that are safe for kids.
This lotion also works great if you have a headache or migraine, for sore joints and muscles, and to help relieve the ouch of period cramps.
You'll notice that some magnesium lotion recipes call for epsom salts. I prefer to use actual magnesium flakes. Epsom salts contain magnesium sulphate, but magnesium flakes contain magnesium chloride.
When it comes to topical absorption (via the skin), magnesium chloride is the best form because it has the highest bioavailability.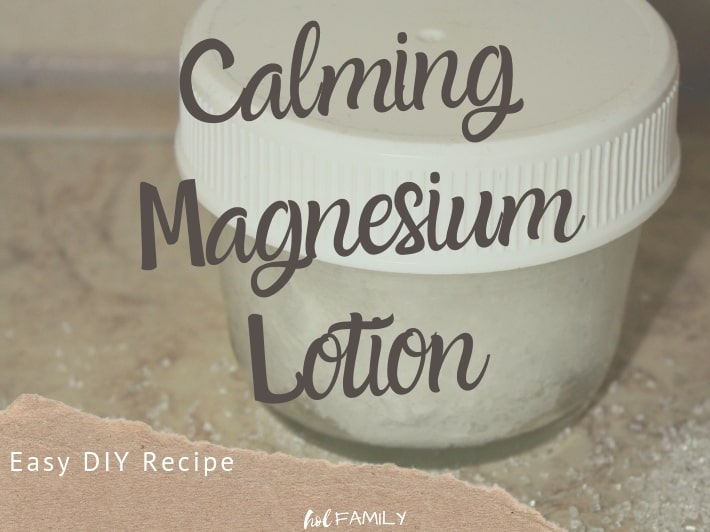 Calming Magnesium Lotion Ingredients:
Calming Magnesium Lotion Instructions:
In a small container, pour the 3 tbsp of boiling water over the magnesium flakes. Stir until dissolved. Allow to cool.
Pour lotion into a large mixing bowl and add any essential oils. Mix well.
Add the dissolved magnesium to the lotion and mix thoroughly.
Lotion can be stored in a mason jar or you can use a funnel to pour contents back into the lotion bottle or container.
Lotion will be good for up to 6 months at room temperature.
Notes:
This recipe can also be made using 1 cup of coconut oil. Simply melt the coconut oil until it becomes fully liquid, and stir in the magnesium flakes (without adding any water) until dissolved. Place in the fridge to harden.
Have you made magnesium lotion before? Leave a comment below and let us know about your experience!