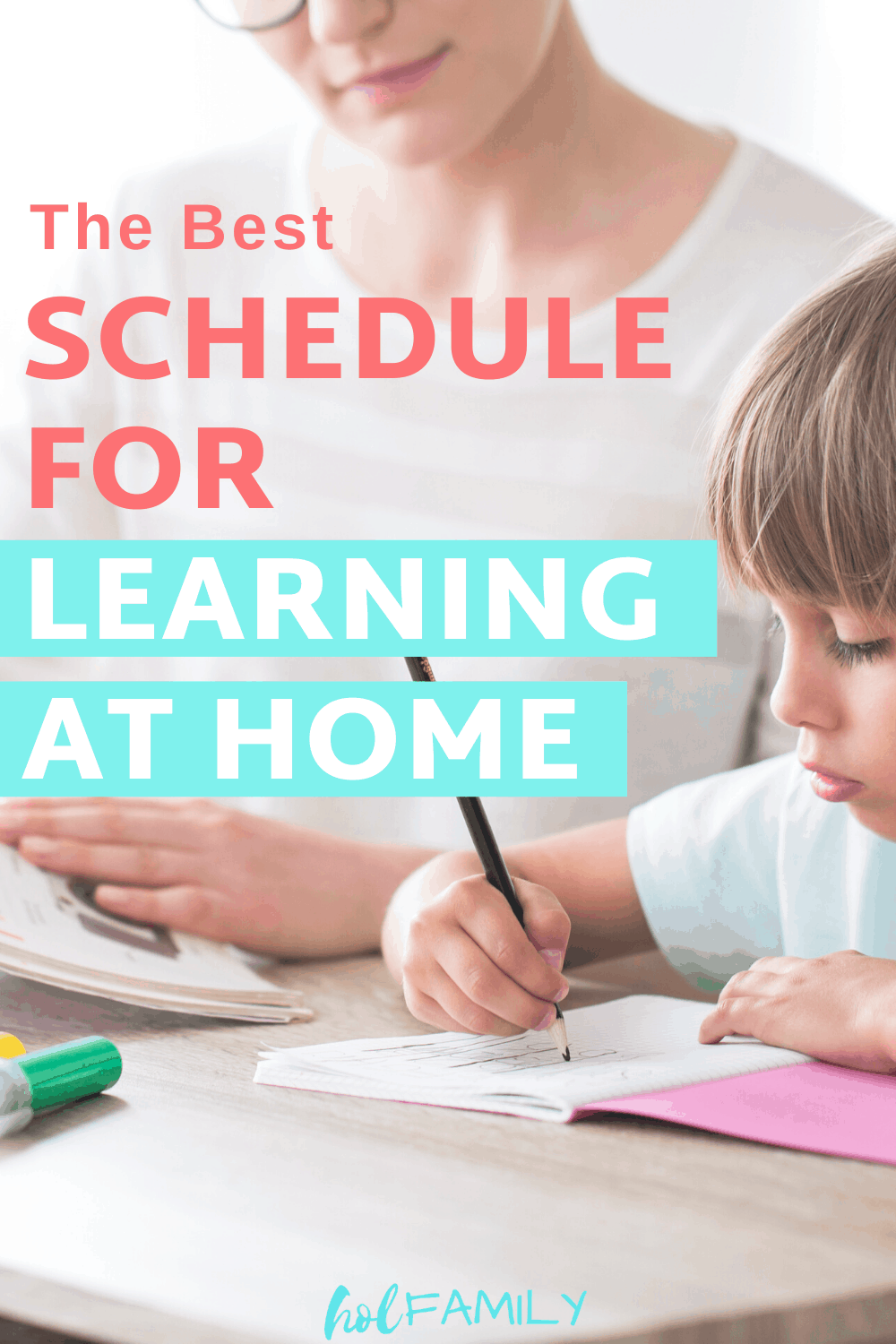 If you had told any of us that millions of schools would be closed because of a crazy virus that was sweeping across the world, we probably wouldn't have believed you. March 2020 will always be remembered as the month that schools around the world closed their doors to students with no end date in sight.
For children, it's confusing and scary. For adults, it's overwhelming and scary. I feel like that I'm a work-at-home Mom and am already used to the remote work life. What I am not used to is having to figure out how to homeschool my kids and keep up with my typical 9-5 tasks.
I'll admit, I've always been a little jealous of homeschool Moms. About 4 years ago when my oldest was approaching school age, I thought I wanted to homeschool. I attended a conference, did a ton of research, purchased curriculum, and even joined a homeschool co-op group. Fast forward three months later and my son was enrolled in kindergarten at a school. My homeschool experience taught me that I have SO MUCH RESPECT FOR TEACHERS!!!
Now, I find myself re-entering into the homeschool world. This time, I have two additional children and am also trying to work a full-time job (not to mention the time I spend working on hol FAMILY). It's a lot. I'm not sure how much my kids have learned over the last few days, but we've somehow survived.
Trying to manage different learning needs and my work tasks would be impossible if I didn't plan and organize. But, one thing we all have a lot more of with extra-curriculars, appointments, and life as we know it getting canceled, is time. So, I decided to create a schedule! You should too — here's why.
Why Your Kids Need a Schedule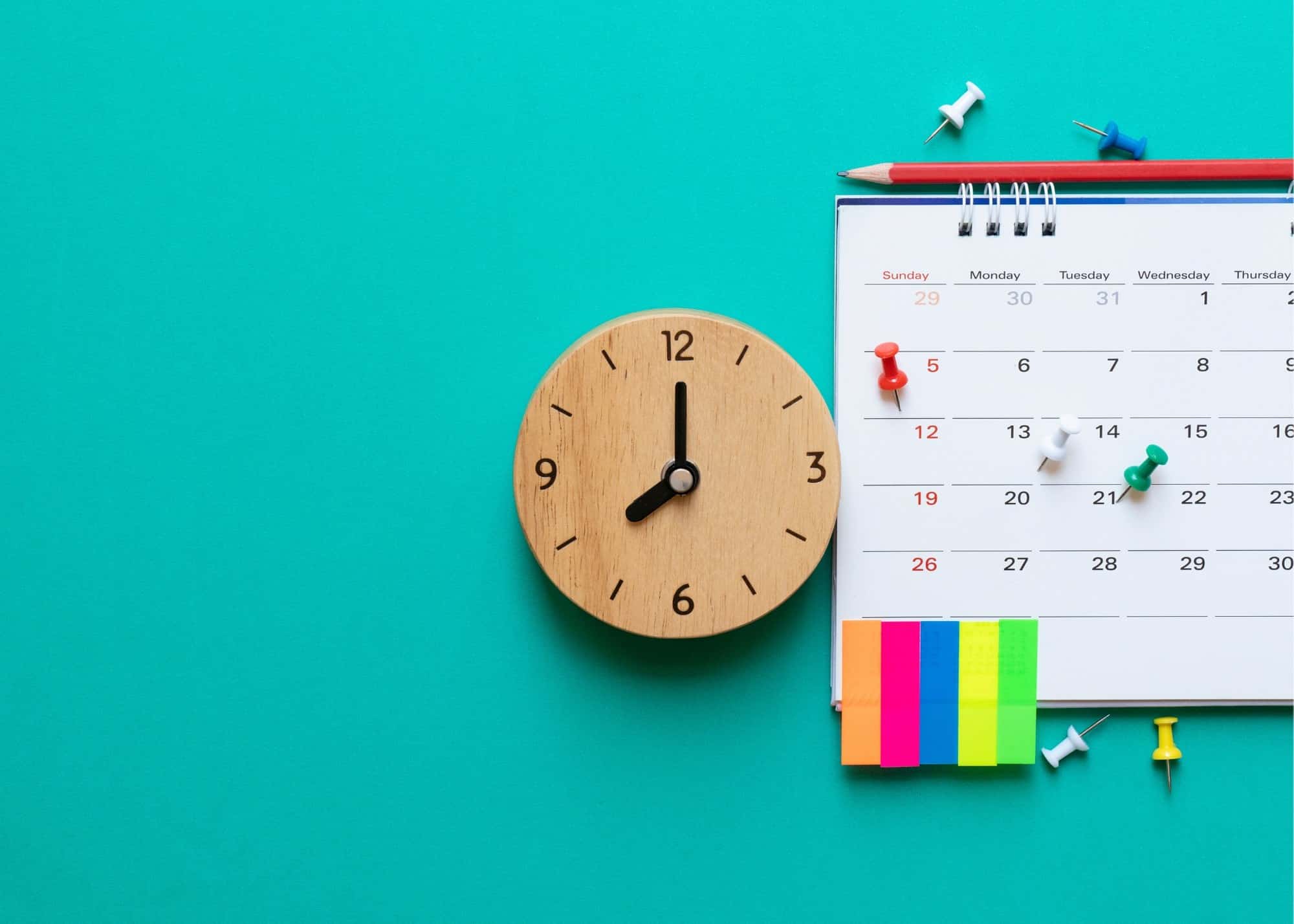 No schedule = utter chaos. Schedule = less chaos. Once secret that homeschooling families will teach you is that you don't need to plan 8 hours of learning for your child. You can fit most of their "learning" needs into just a couple of hours when you're teaching them yourself. That being said, it leaves a lot of hours of "free time" that you have to fill.
I chose to schedule most of our day, but to build in lots of opportunities for free play and for choices. Children need to have options and feel like they have a little control over their day. Our lives have been turned upside down and we are finding it hard to cope. Think about how much more challenging it is to understand from a child's perspective.
Another reason a schedule is so important right now is that it provides structure and routine, two things that are very good for kids. Yes, there are some unschooling families out there that may disagree with me, but you can still practice unschooling or child-led learning and have routine. The difference is that when the schedule says "science," instead of you deciding what your child will learn, you ask your child which topics they're interested in learning and explore those.
I've also heard a lot of seasoned homeschooling families talking about how they see people posting their "homeschool schedules" on social media and think that these overzealous Moms have no clue what real homeschooling is like. That may be true, but I also think that times are different. We can't plan times for outings, trips to museums, homeschool "classes" with friends, or even just visits to the library. Without those and without a plan for the day, chaos is bound to happen.
How to Balance Structure and Flexibility
You know your children best. If your kids thrive on routine, then you may want to have a predictable schedule posted so that they know what to expect and when. If your kids are more free-spirited and lackadaisical, then you may need to be open to a more fluid routine.
An example of a rigid schedule would be: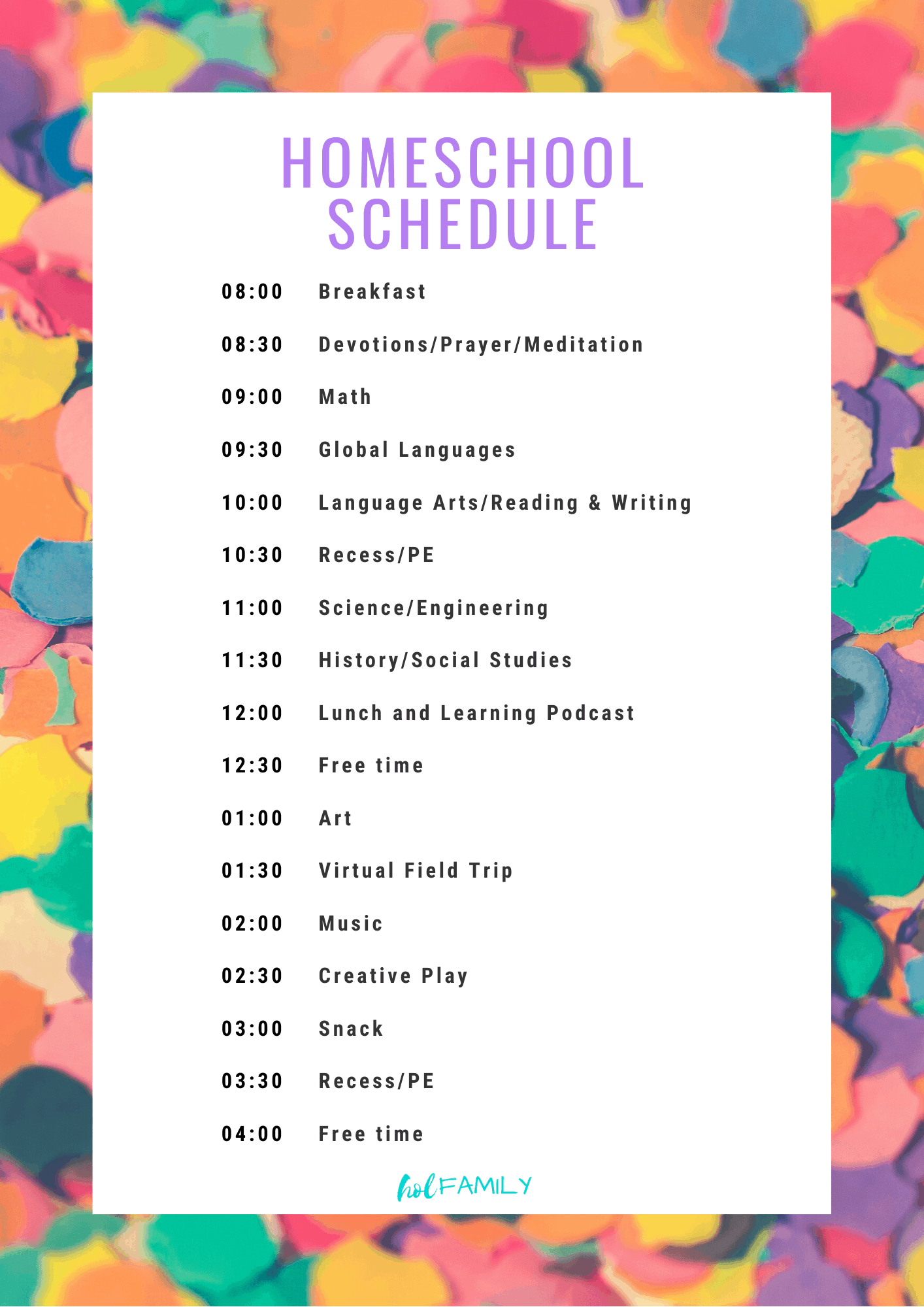 An example of a flexible schedule would be having a bunch of index cards with 1-hour blocks of time written out. Math, art, free play, outdoor play, etc. Then, every morning, have a meeting as a family and allow your kids to block out where the cards go. They still have to complete each block of time, but they get to decide when they will happen that day.
Another way to add in some flexibility would be to have different options for the block of time/subject. For example, if the block was math, you could give options like going worksheets, doing an online lesson, playing a math game, etc. Having lots of different ways for kids to learn also enhances their learning since each child has their own unique learning style.
Finally. you could simply have a checklist of things that have to get done in the day and as long as they are all checked off by the end of the day, your kids can decide what to do and when. This doesn't just have to include schoolwork either! Add in chores, outdoor time, creative play, etc.
Have Realistic Expectations
I was really overwhelmed about not knowing how or what to teach my kids when this whole crisis hit. Then, I got really overwhelmed by the abundance of resources available. A really wise homeschooling Mom posted some great advice on Facebook that I have taken to heart. She warned parents not to try to pack in too much.
With so many resources available now, parents may try to cram in so much learning in a day that kids become overwhelmed and start dreading this new homeschooling experience. You have the opportunity to make this fun and exciting for them. But remember, go easy on them. This is new for them too.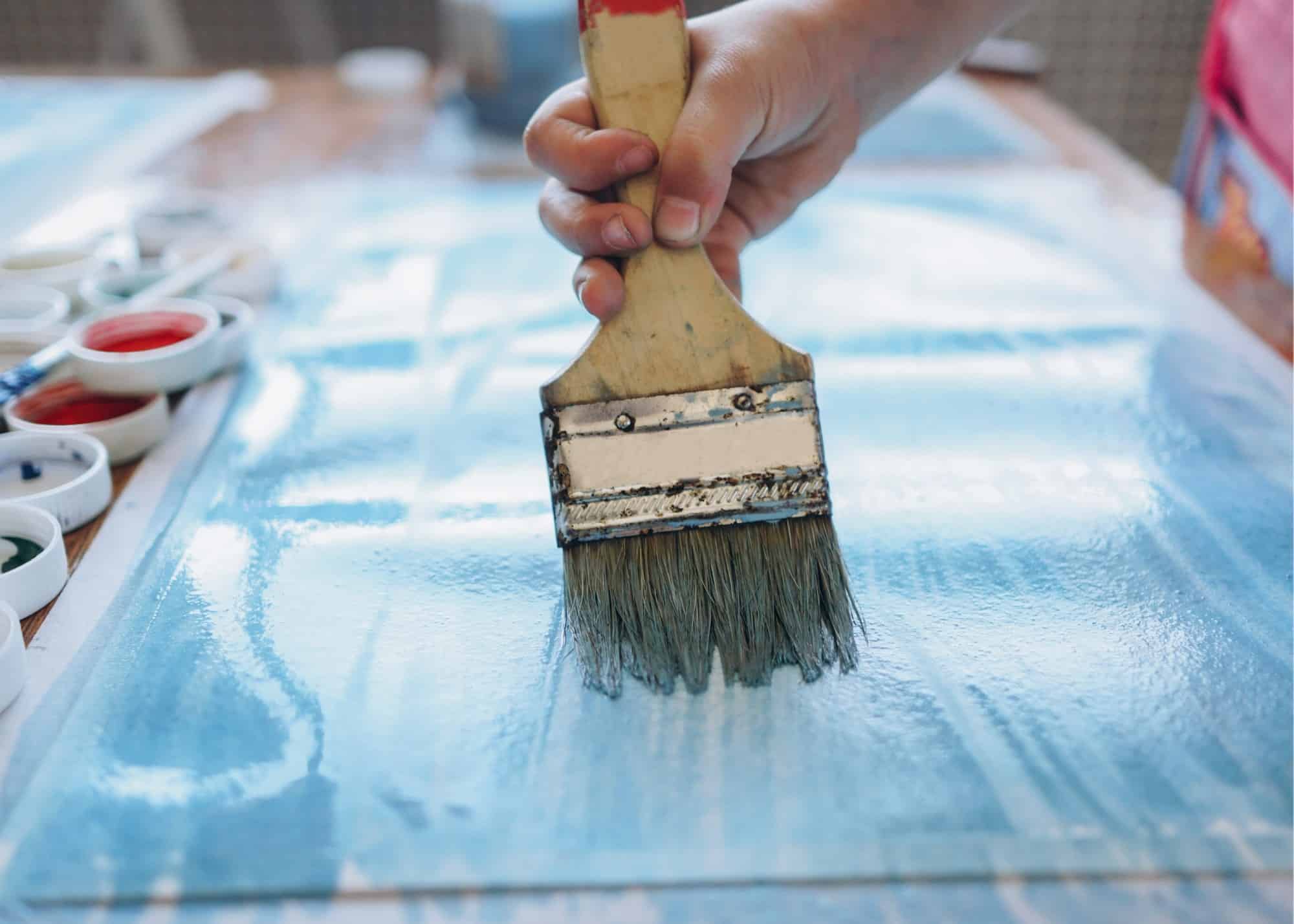 Try to incorporate as many "fun" activities as possible. Believe it or not, your kids do not just sit at a desk and "learn" all day at school. They do lots of fun activities and get plenty of hands-on learning experiences.
Being in isolation really limits the ability to take kids on field trips, to museums, or even just to the park. On a side note, I bet one industry that is going to boom right now is selling backyard play structures. Thankfully, our kids are in isolation during a time when we have an amazing tool for keeping them connected to the world around them (with limits) — the internet!
How to Fill Blocks of Time
There are SO many cool resources out there to keep your schedule full and fun. The number of free resources is growing by the day, but that last can become really overwhelming too. I'll keep my list short for each block and just list the top sites that I think can be really helpful. I recommend incorporating a balance between screen-based learning and hands-on learning.
Spending some time playing learning games, watching an educational video, or doing practice quizzes is great, but children also need a break from staring at a screen all day. Print out some worksheets, practicing handwriting in sand, mud, shaving cream, etc. Do a science experiment together. These are the things that will really create lasting memories when your child looks back on this adventure.
Math
Science & Technology
Language Arts
History/Social Studies
Art
Music
Physical Education/Recess
World Languages
Virtual Field Trips
Fun
Some Final Thoughts
If you're brand new to homeschooling and feel a little overwhelmed, don't worry. These schedules and tools are resources, not requirements. Your kids are going to be okay, even if they don't do math or science every single day of the week. Having that individual assistance from you allows them to learn so much faster, especially if you already know your child's learning style and can tailor it to them!
Hang in there. This is new to all of us. Who knows, maybe some of us will discover that we were made for homeschooling and will choose to continue after isolation. For others, thank goodness for our wonderful schools and talented educators!
What are your best tips and tricks for homeschooling? Leave a comment below and let me know!