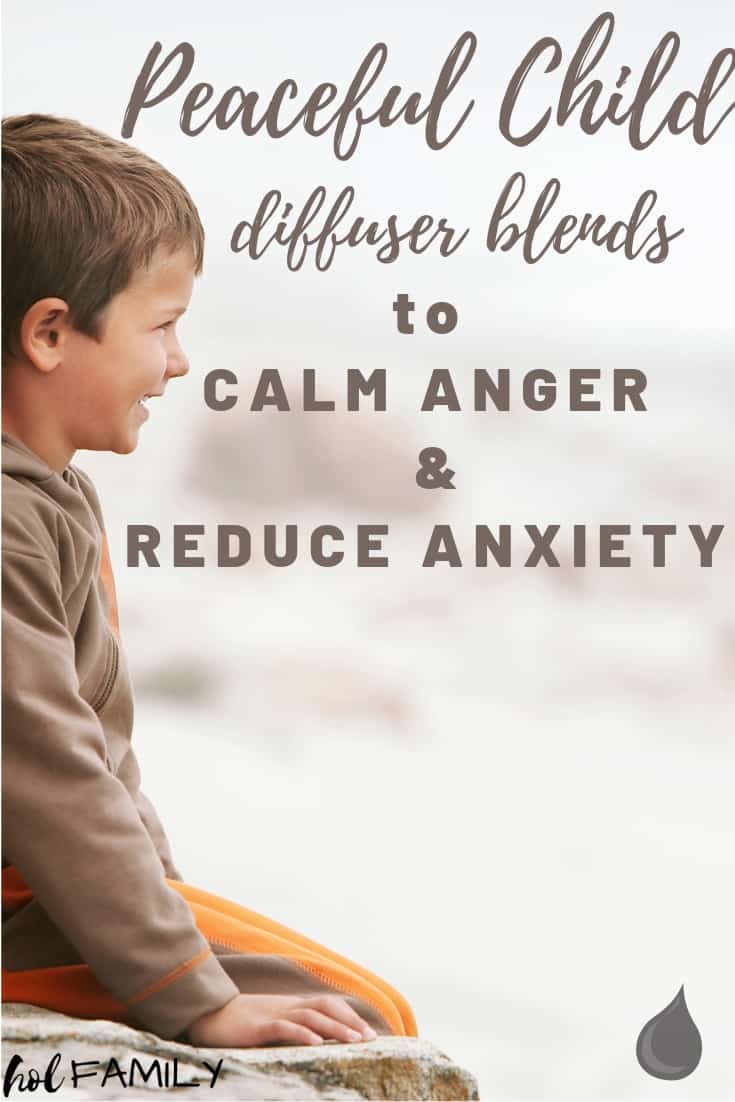 As a parent of 3 children who all struggle with emotional regulation, peace is something I am always longing for.
Our days often feel like we go from managing one meltdown, explosion, or angry outburst after the next.
Sometimes, it doesn't matter how good your parenting is…there is simply nothing you can do to prevent the inevitable chaos from occurring.
Diffusing can be especially beneficial for children with autism, ADHD, or sensory processing disorder. Oftentimes, children with sensory needs may resist having essential oils rubbed onto their feet or necks, either because the sensation is uncomfortable or because they don't like being touched.
The same is true for any child who is having a tantrum or meltdown. The last thing they want in those moments is to be touched and have a roller blend rubbed onto their feet (in fact, that's a pretty good way to get kicked in the face…believe me when I say I speak from personal experience here).
When my oldest son is having a sensory meltdown, there isn't much I can say or do other than direct him to his calm down kit. This is when I am especially grateful for the ability to diffuse! It gives me something to do that I know is beneficial when I am feeling otherwise helpless.
Diffusing essential oils is actually my favorite way to use them! When it comes to emotional regulation, it turns out that diffusing essential oils is a fast and easy way to lighten the air (and mood).
Why? Our sense of smell is actually a powerful tool that can impact our physical, mental, and emotional well-being.
When we smell essential oils, the smell receptors in our bodies can send direct messages to our limbic system via the olfactory nerve. As part of the brain, the limbic system can help to regulate behavior and emotions.
Some essential oils are very calming and soothing while others are more uplifting and energizing.
Diffusing is a safe and easy way to experience the benefits of essential oils in your home. In fact, we have diffusers on every level of our house and in every bedroom.
While you can't control how your child will feel when they wake up in the morning or what their mood will be like when they get off the bus at the end of the day, you CAN create an environment of peace and tranquility by filling the air with one of these Peaceful Child Diffuser Blends.
Peaceful Child Diffuser Blends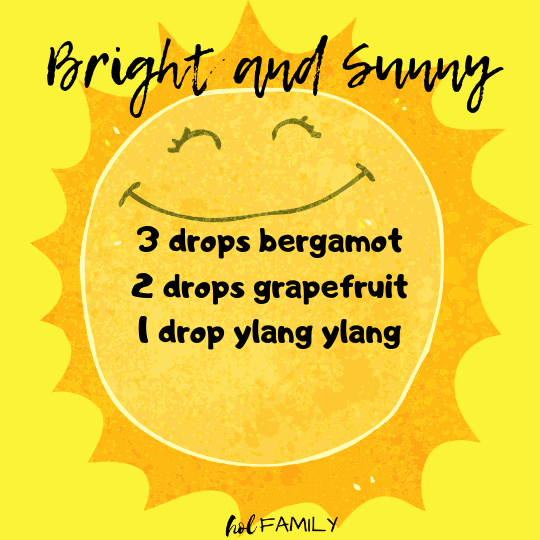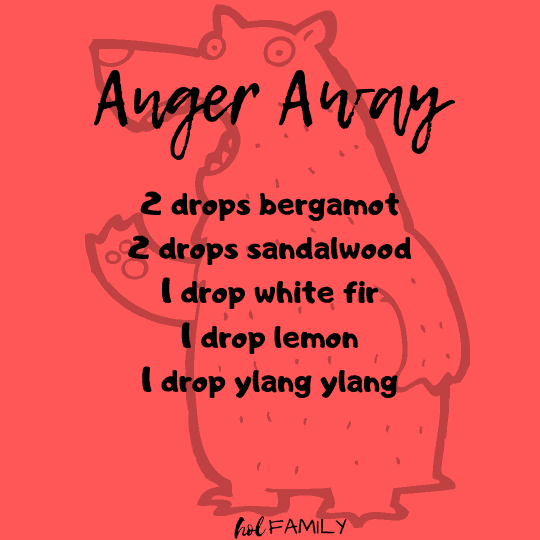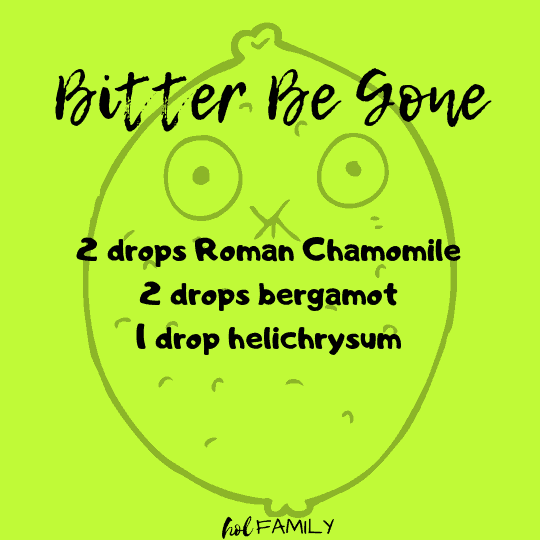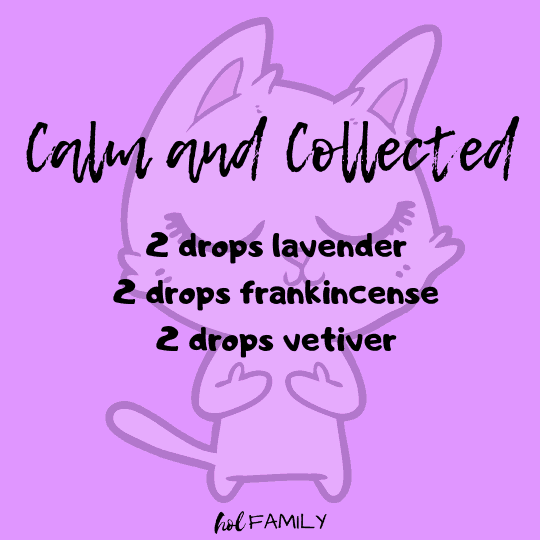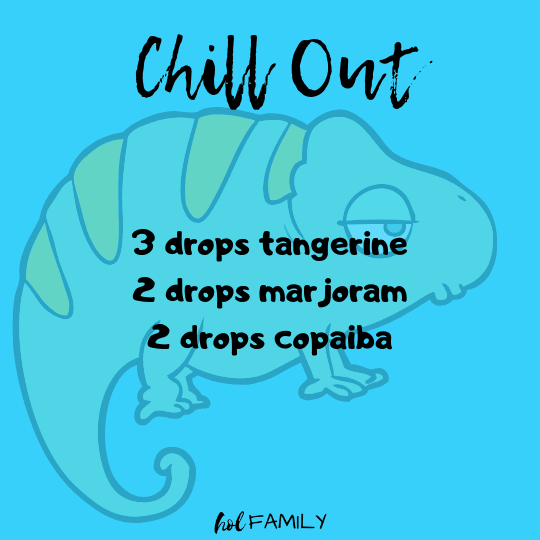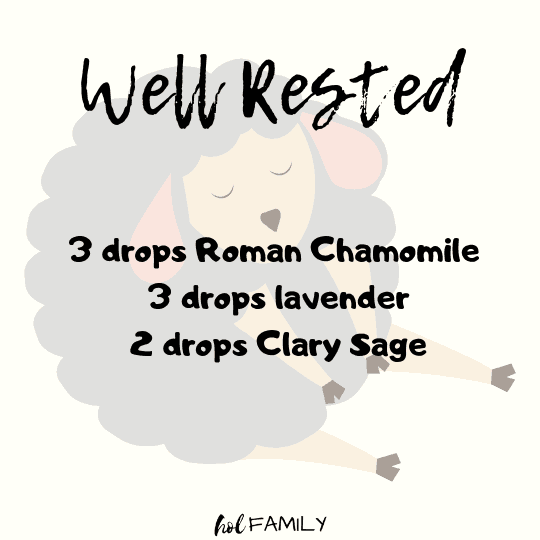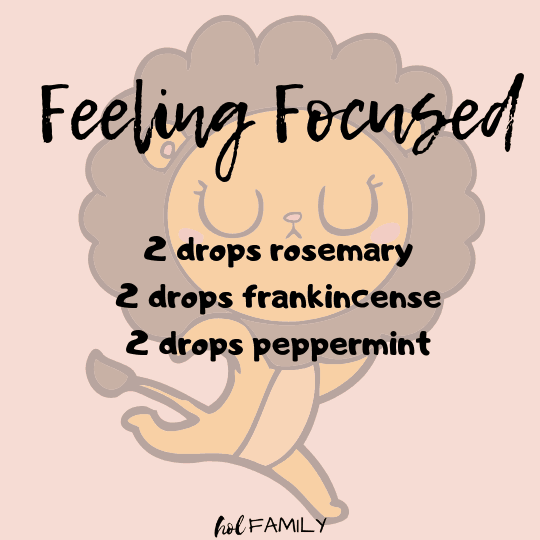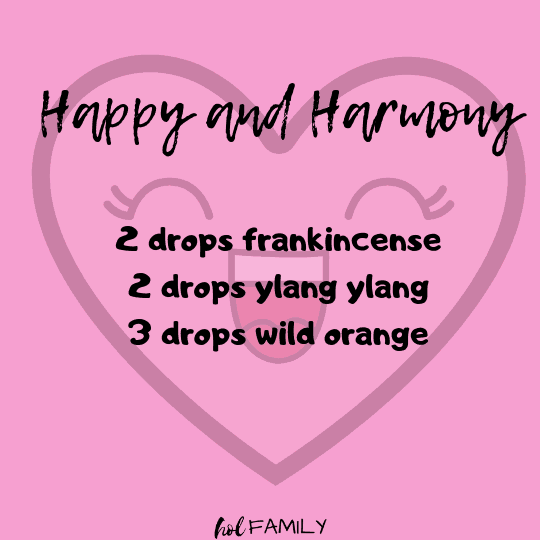 Grab your FREE printable copy of these Peaceful Child Diffuser Blends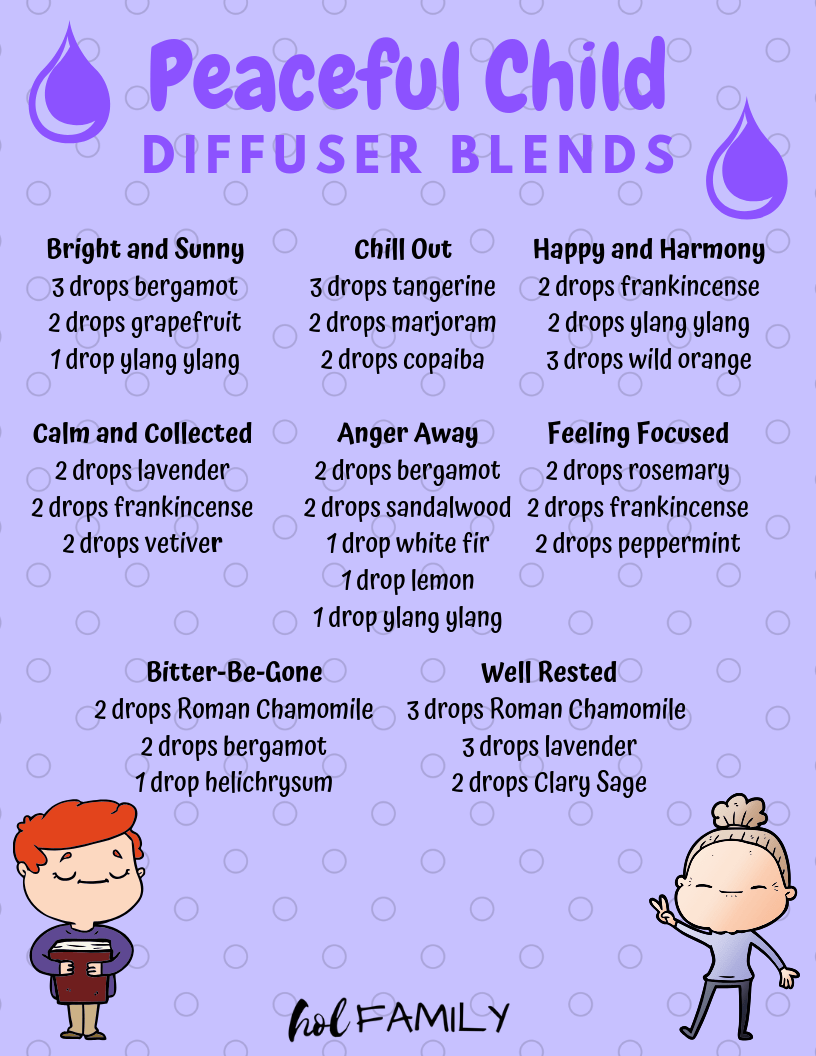 Which of these blends are you going to try today? Leave us a comment below and let us know!