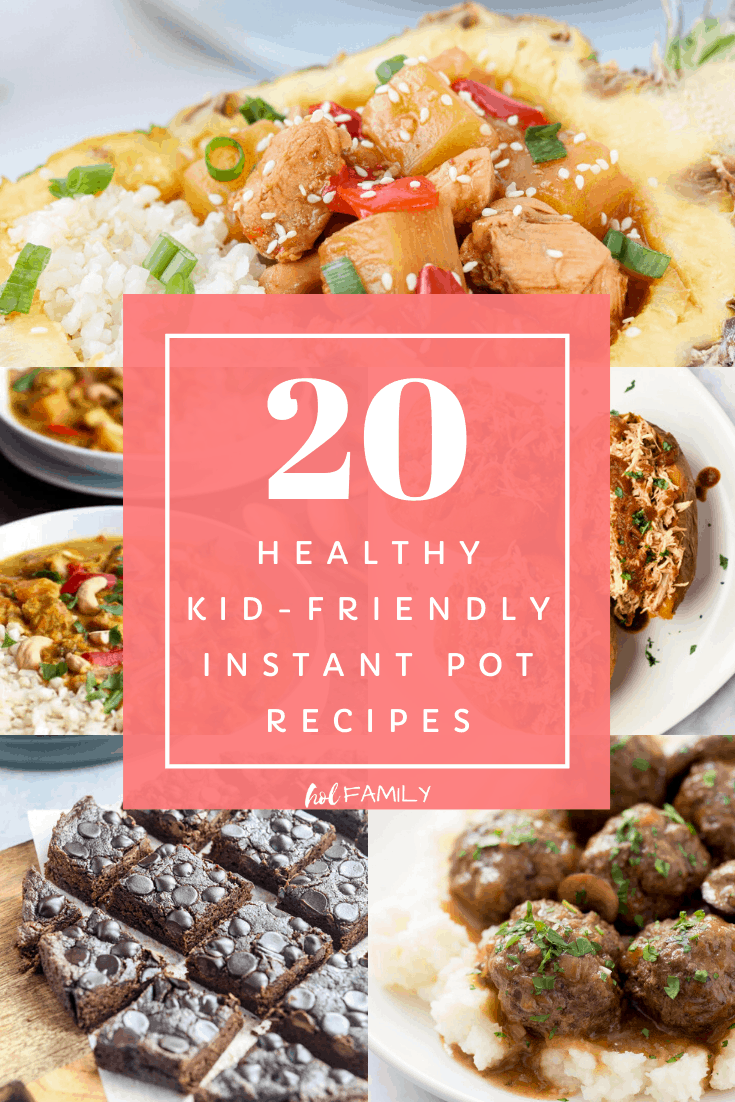 I'm kind of a made from scratch girl. Not always by choice. Some days I wish I could just grab something pre-made to save myself the stress and time, but alas that will never be the case. Gluten-free, dairy-free, and mostly grain-free prepared foods just don't exist, and if they did I'm certain they'd cost a fortune and find some way to add ingredients that I can't pronounce.
As a busy work-from-home Mom, I've had to learn how to make 100% of our meals using whole food ingredients. Finding recipes that met our long list of criteria and that were kid-friendly was a huge struggle at first. With time, I learned what worked and what didn't and meal planning using Pinterest became my number 1 strategy.
One of the biggest challenges that I faced was how long it took to prepare these healthy meals. I could easily spend close to two hours in the kitchen washing, peeling, chopping, cooking, and cleaning up.
Then, one day a friend told me about a magical cooking appliance that could cook an entire roast, batch of stew, whole chicken, and more in merely minutes. And just like that, my addiction to Instant Pot cooking began. Come to find out, I lived less than a block away from the Instant Pot headquarters for a while. Who knew?
If you're not already familiar with this amazing contraption, let me just tell you, it's a real game changer. The newest models have multiple modes and can do crazy things like make cakes, yogurt, steam veggies, function as a slow cooker, and so much more.
One of my favorite features is the delay function. I know, I know, why would you want to delay the dinner process. I use this feature when I know we're going to be out at dance practice or some other event and will be arriving home right around dinner. I throw everything in the pot, set the timer so that it starts while we're away, and voila – a hot dinner is ready when we get home.
Okay, enough about my love affair with a kitchen appliance. On to the recipes. I actually love spending time on Pinterest searching for new ideas for our weekly meal plan. Finding ones that are kid-friendly, healthy, and Paleo/Whole 30 isn't always easy, but I've managed to find a few tried and true ones that the entire family loves.
And now, the recipes: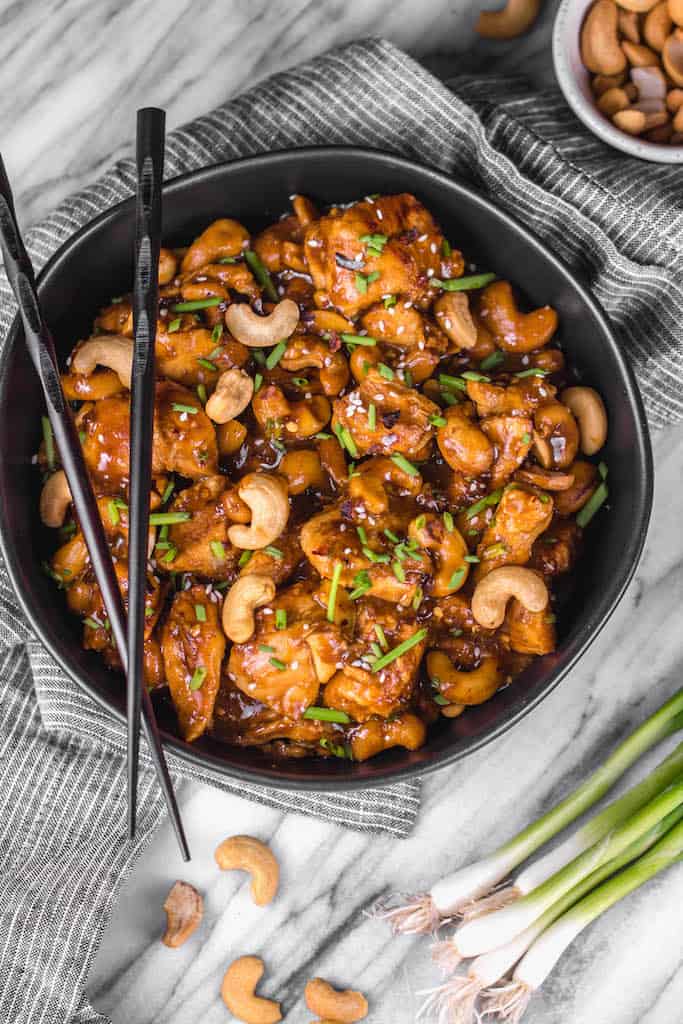 Why spend an hour waiting for Chinese take-out when you can have this healthier version without all the unhealthy additives like MSG? Your kids will LOVE the burst of flavors this yummy dish serves up. Top it off with some cauliflower fried rice on the side and you're done!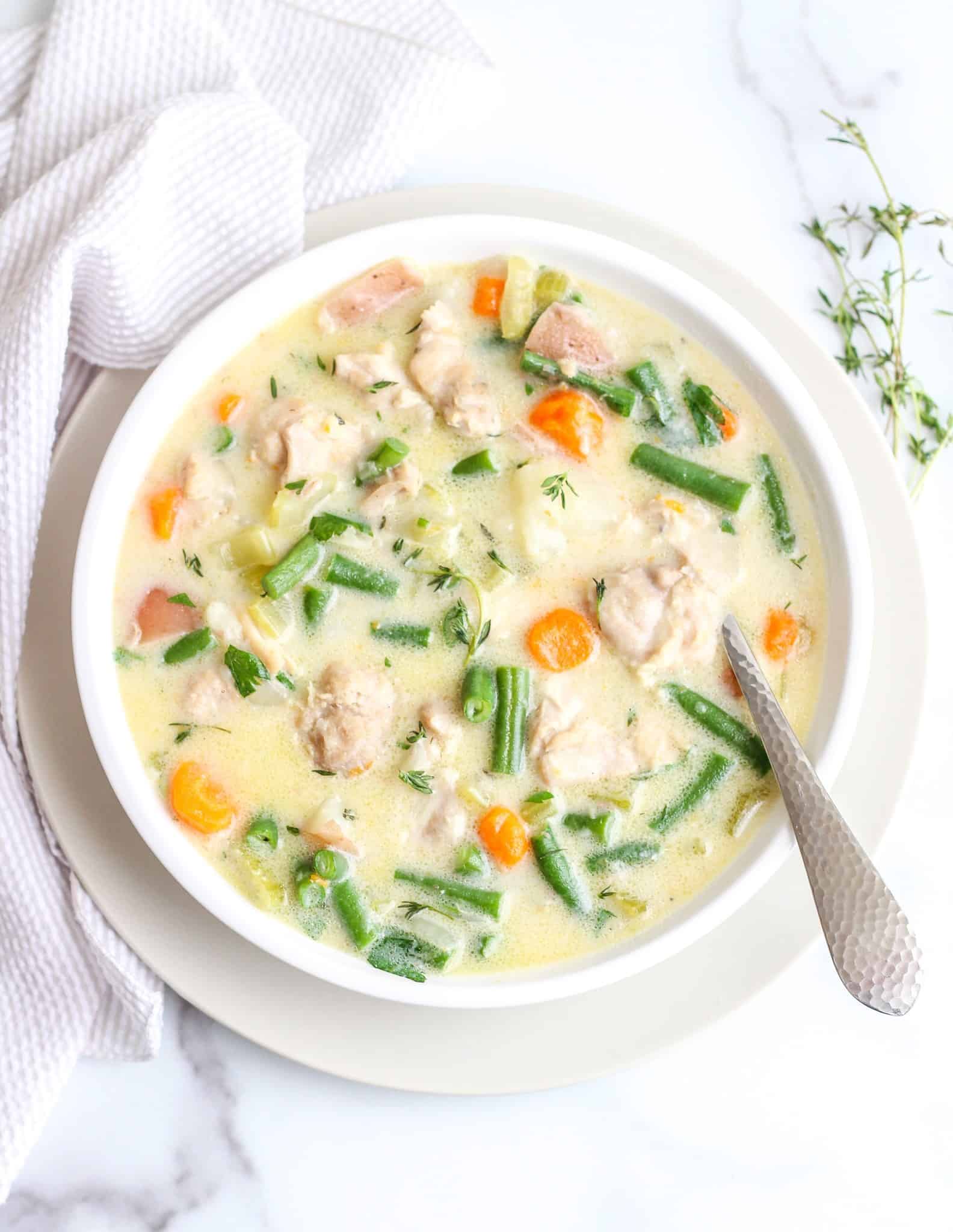 I've always been a sucker for pot pie, and this paleo version really hits home with its creamy flavors. You won't even miss the crust! I like to whip up a batch of cassava flour buns on the side for dipping.
Instant Pot Turkey Chili: Paleo, Whole 30, GF, KETO, 35 Minutes by Wholesomelicious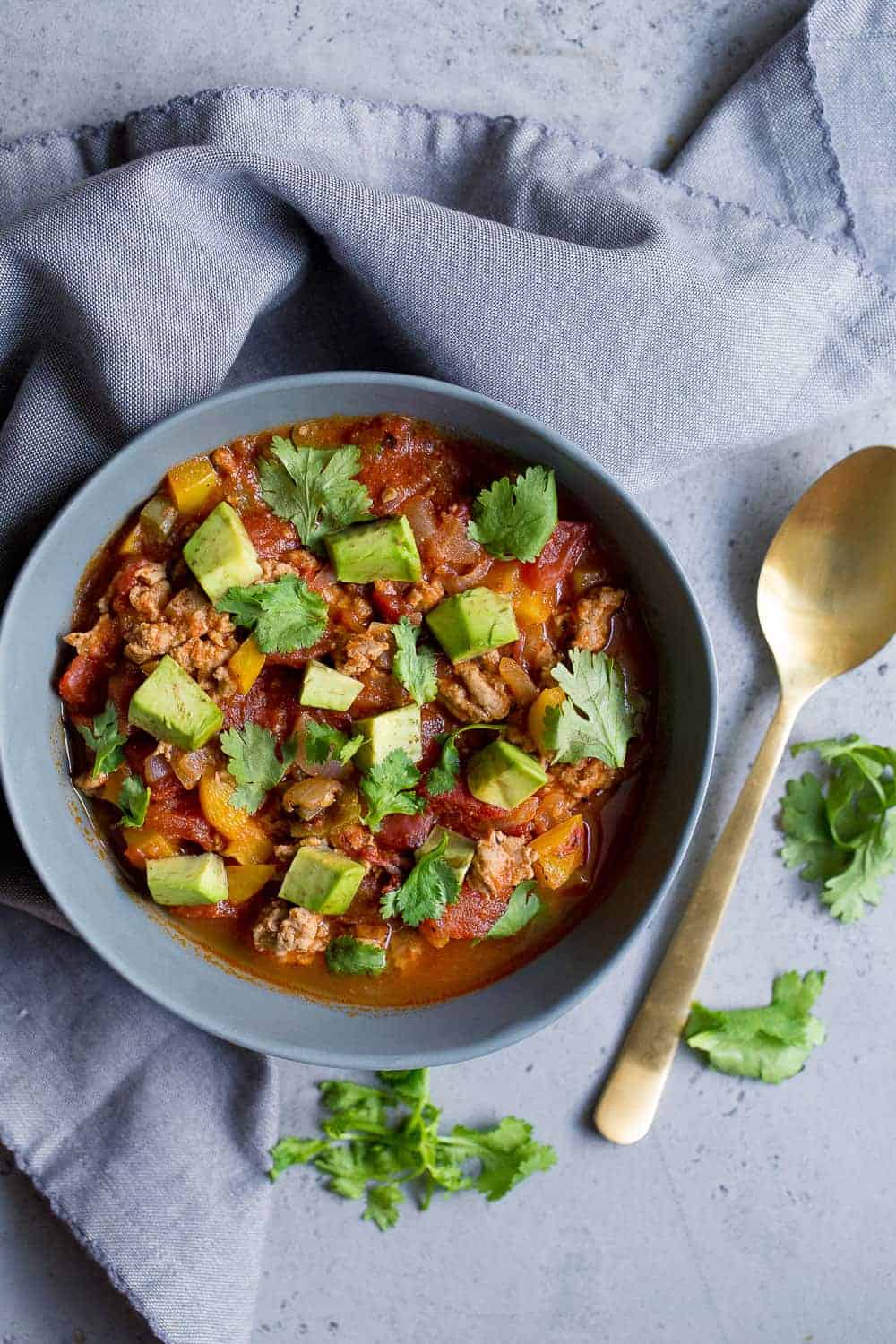 There's nothing more comforting on a cold night than chili. Turkey chili has always been my favorite, and I love topping it with fresh avocado for additional buttery texture. If your kids aren't a fan of spice, you can simply omit the jalapeno.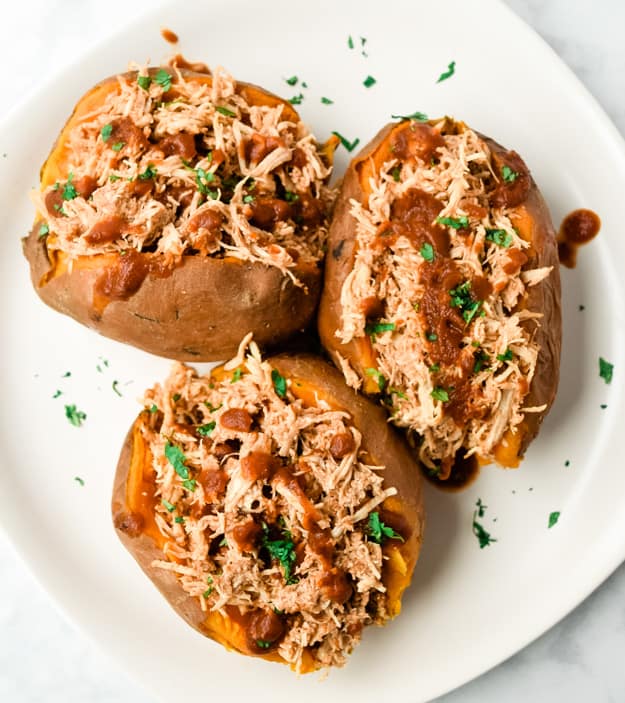 This recipe is SUPER SIMPLE and calls for just 3 ingredients. Sweet potatoes, chicken, and BBQ sauce. I always make sure to keep some of Primal Kitchen's BBQ sauce on hand and voila, dinner is served.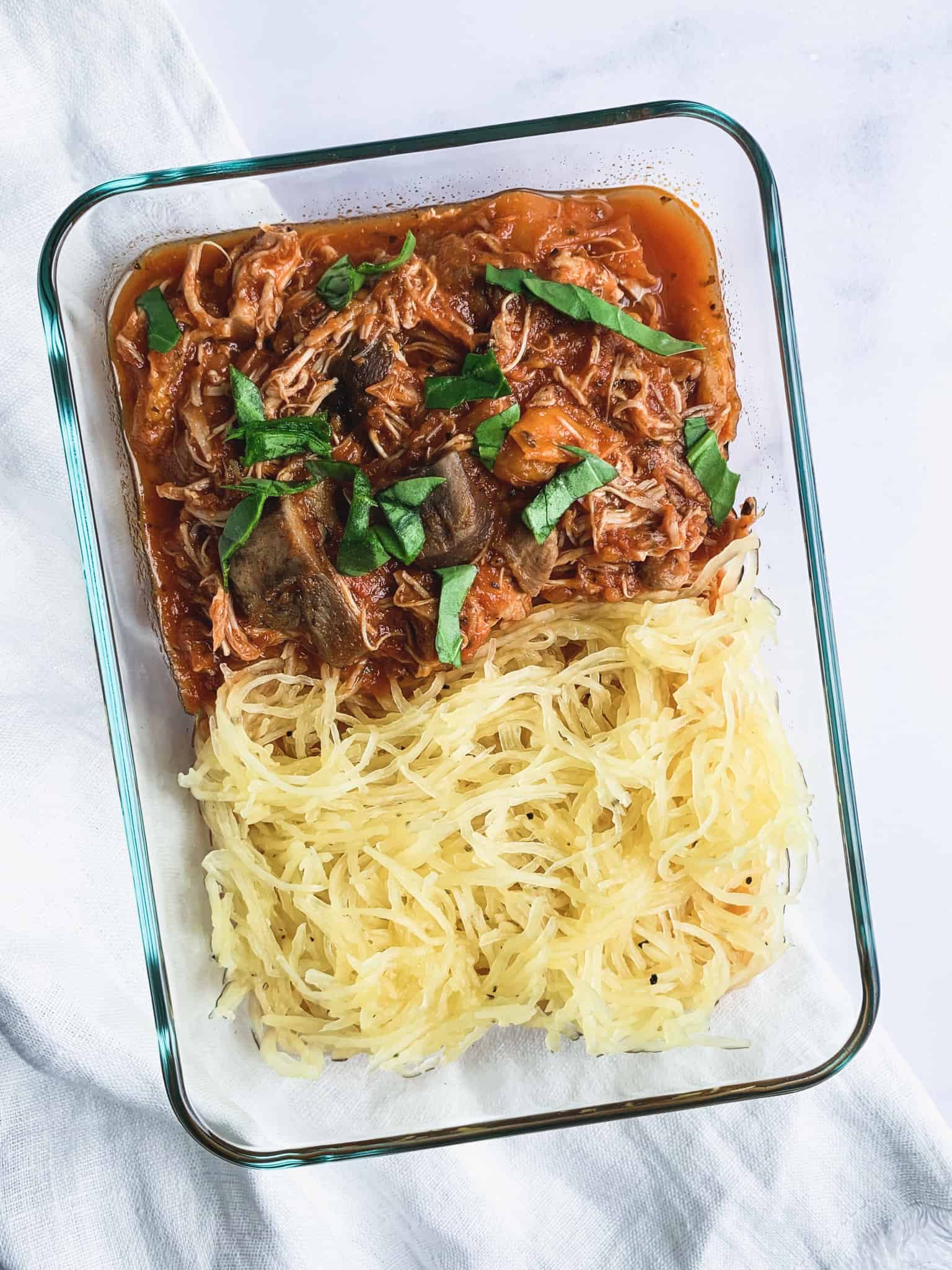 Not only does pressure cooking chicken bring out the amazing flavors, but it also makes it so much easier to prepare spaghetti squash. If you've never tried spaghetti squash, you'll be shocked to find a vegetable that actually resembles noodles – but without the grains or carbs!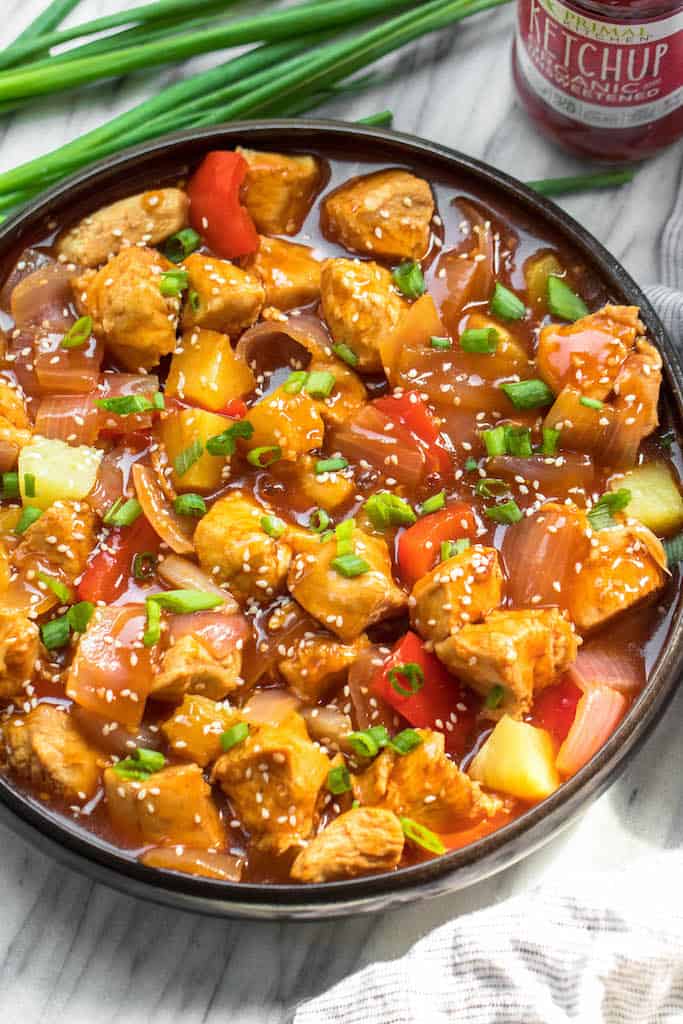 You may have noticed a theme here – our family loves ethnic foods! Many of these traditional dishes are loaded with sugar, MSG, and gluten, so we opt to make them at home instead. Thankfully, it's so easy to do! This recipe also calls for my favorite brand of paleo ketchup by Primal Kitchen!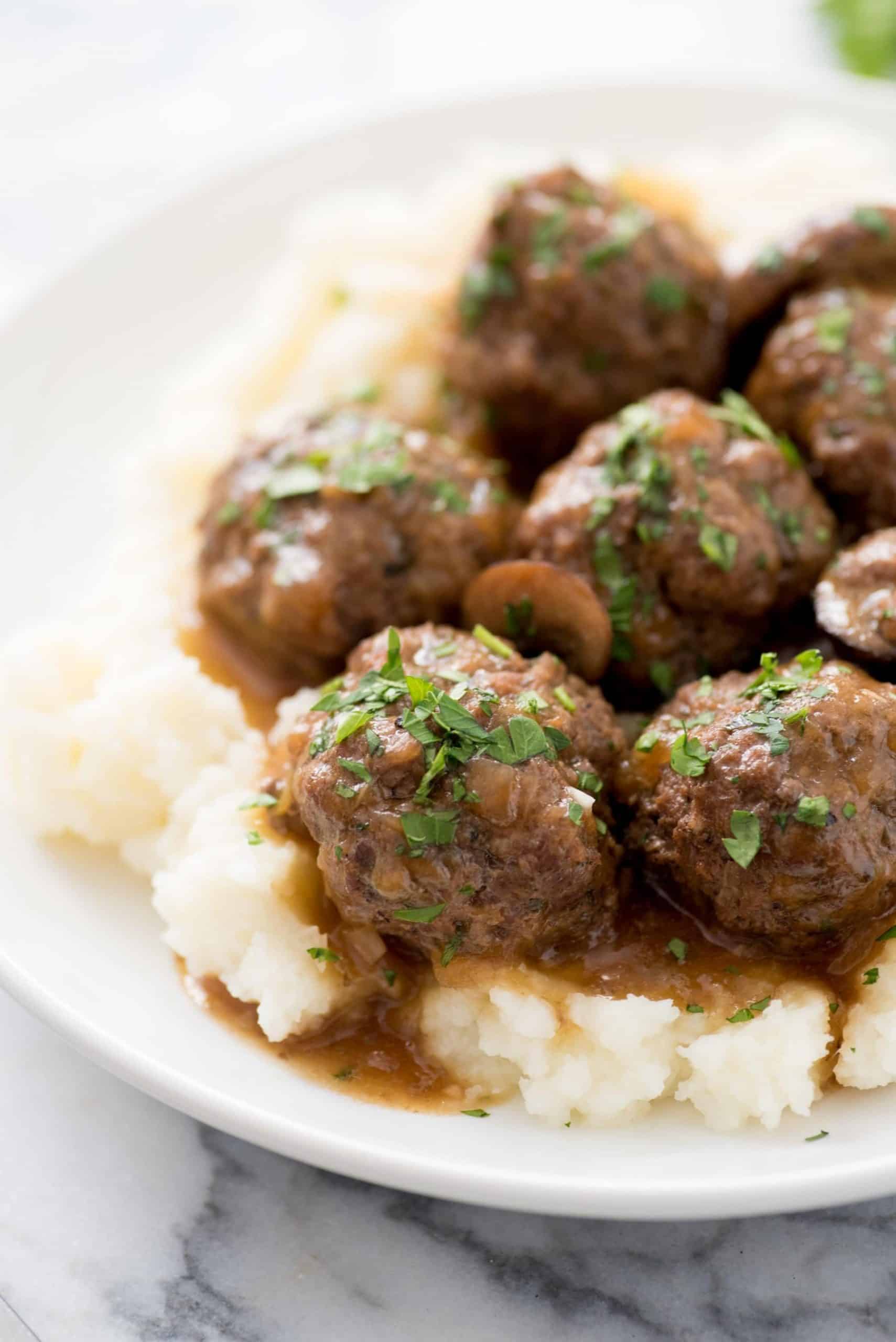 My kids love meatballs, but I am a former vegan of 15 years that really dislikes preparing them. Making them in this amazing pressurized contraption is soooooo much simpler and makes me slightly more okay with the whole process. This recipe goes great over mashed potatoes or mashed cauliflower with lots of bone broth gravy.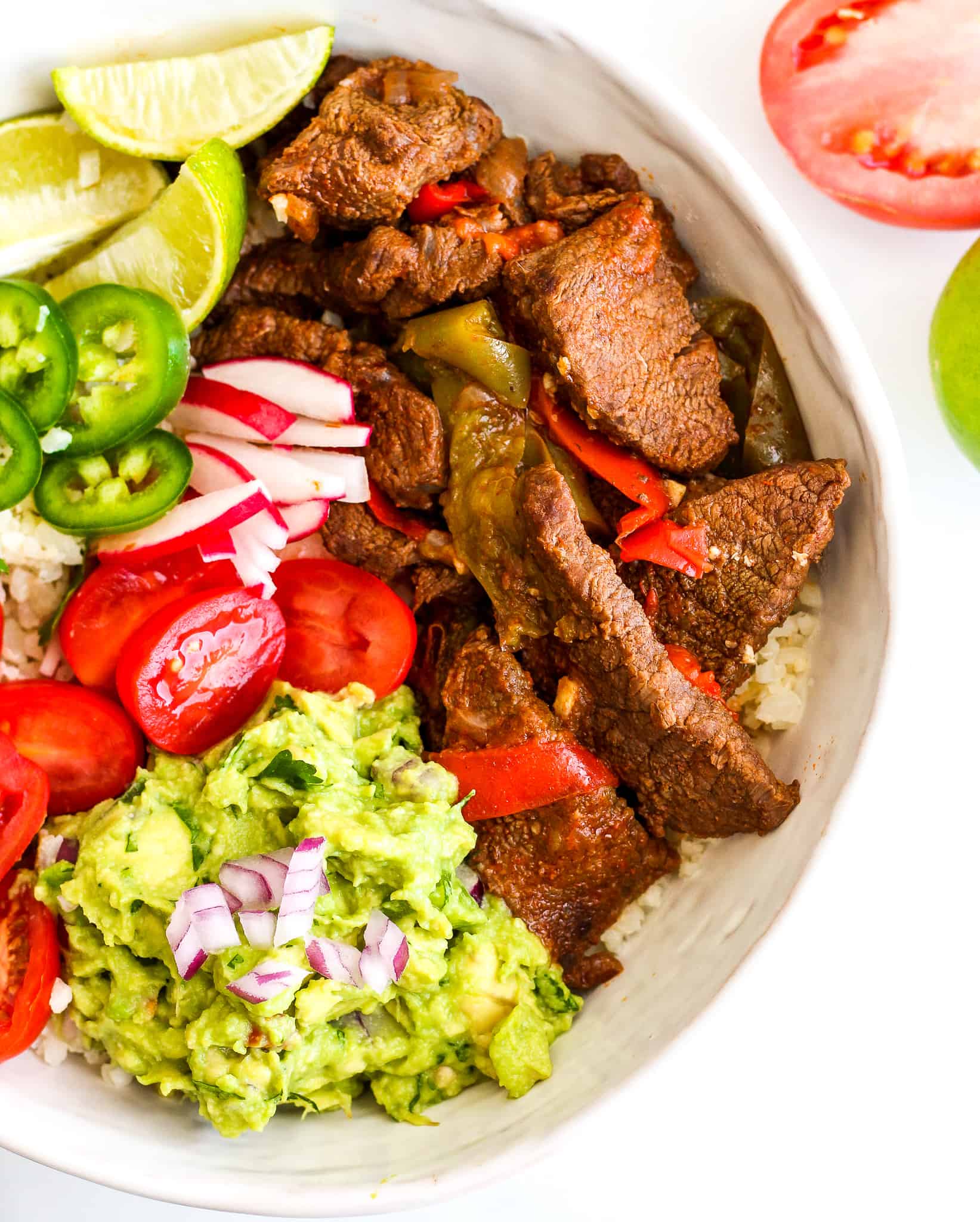 Steak is always a challenge when it comes to kids. We don't do steak very often unless it's in a yummy recipe like this one. Mexican tends to go over well, and something about cooking steak in the pressure cooker makes the meat soften so it's a lot more kid-friendly.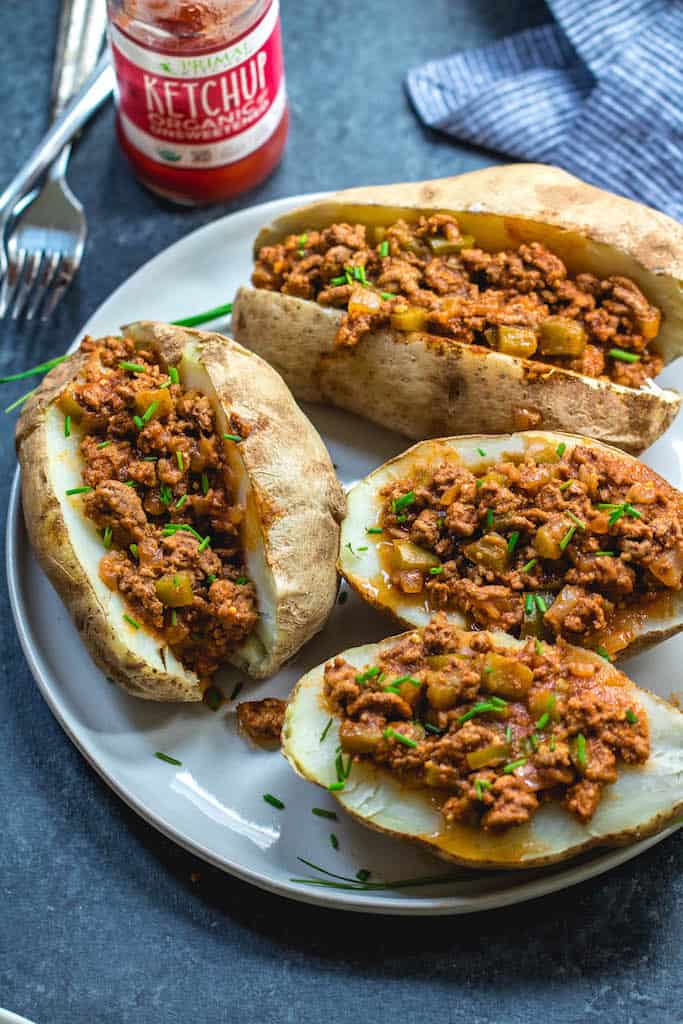 Everyone loves sloppy joes! This family-friendly recipe is also very affordable to make and can be served over baked potatoes, baked sweet potatoes, or even cooked spaghetti squash. I guarantee your kids will love it!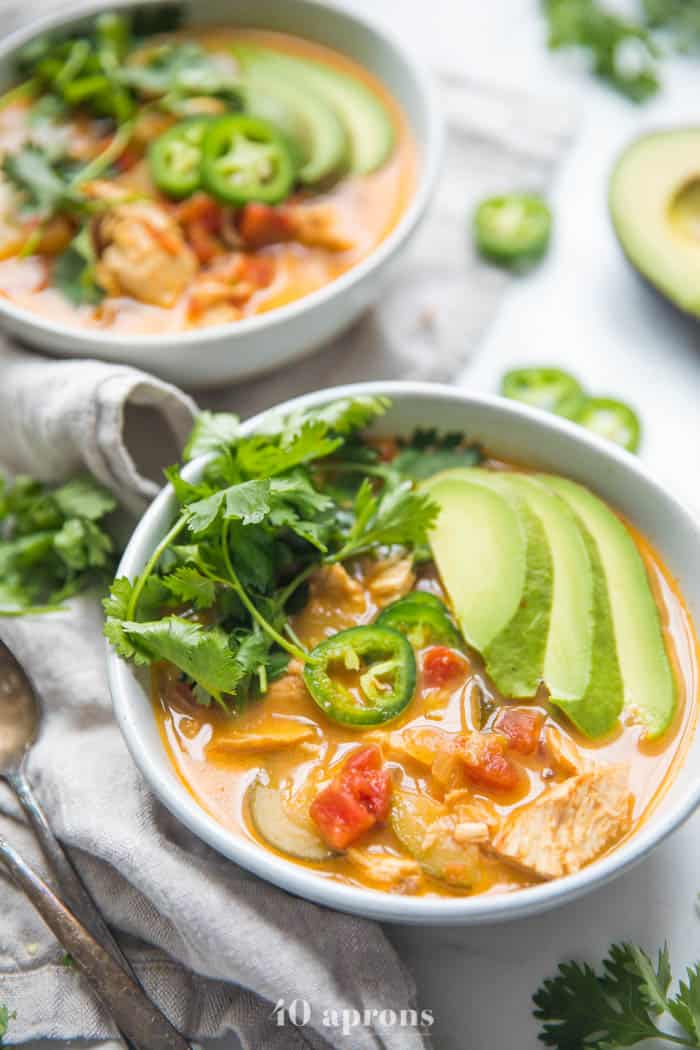 This creamy version of chicken tortilla soup is the perfect, satisfying dinner. I love any dinner that calls for sliced avocado as a topping! If you do want to add some crunch on top (or on the side), these grain-free, cauliflower tortilla chips are a favorite in my household.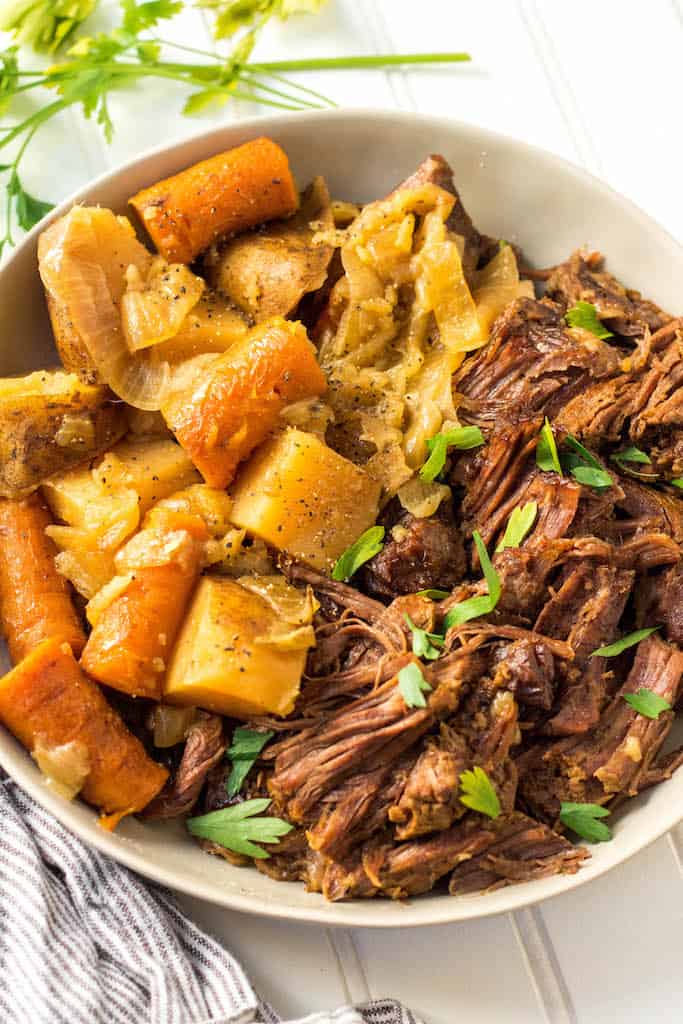 I love a good pot roast, especially in the pressure cooker. Something about it brings out flavors exceptionally well. The meat gets more tender and juicy than any other form of cooking. This recipe also calls for bone broth, so you get all the delicious benefits like immune-boosting and healthy minerals too!
We just love sweet potatoes. They are loaded with healthy vitamins and minerals and just are so darn tasty. If your kids also love Italian sausage, then they'll love this pairing in stuffed sweet potatoes. If they aren't crazy about spinach, you can tell them all about your good ole friend, Popeye.
BBQ Pulled Chicken: Paleo, Whole 30, 1 hour by Real Simple Good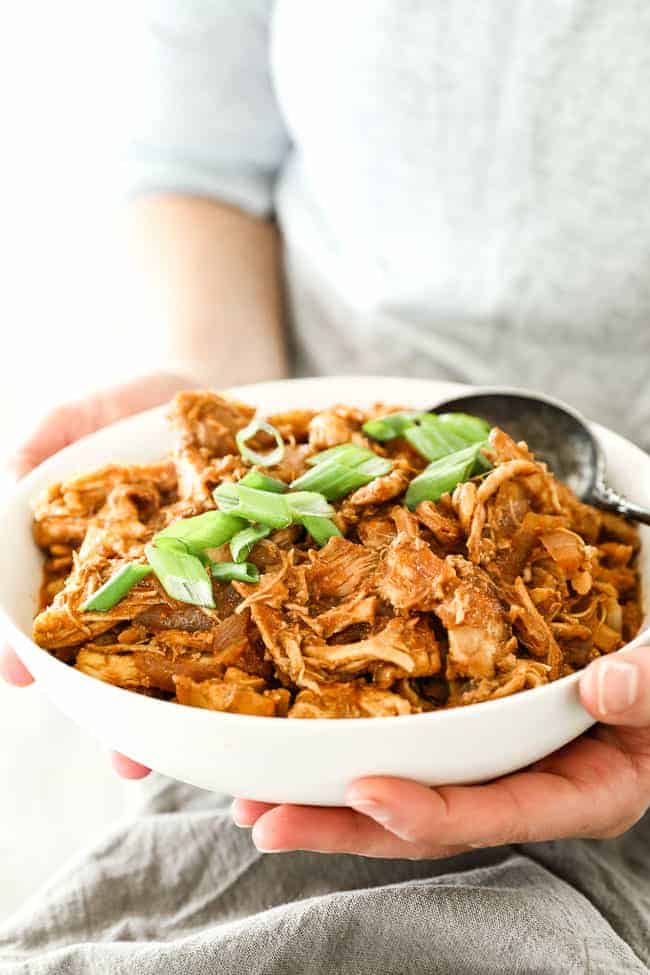 We aren't crazy about pork in our family, so we much prefer pulled chicken. Living in the south, BBQ is kind of a big deal. This recipe is great on its own, but I love serving it over grain-free hamburger buns.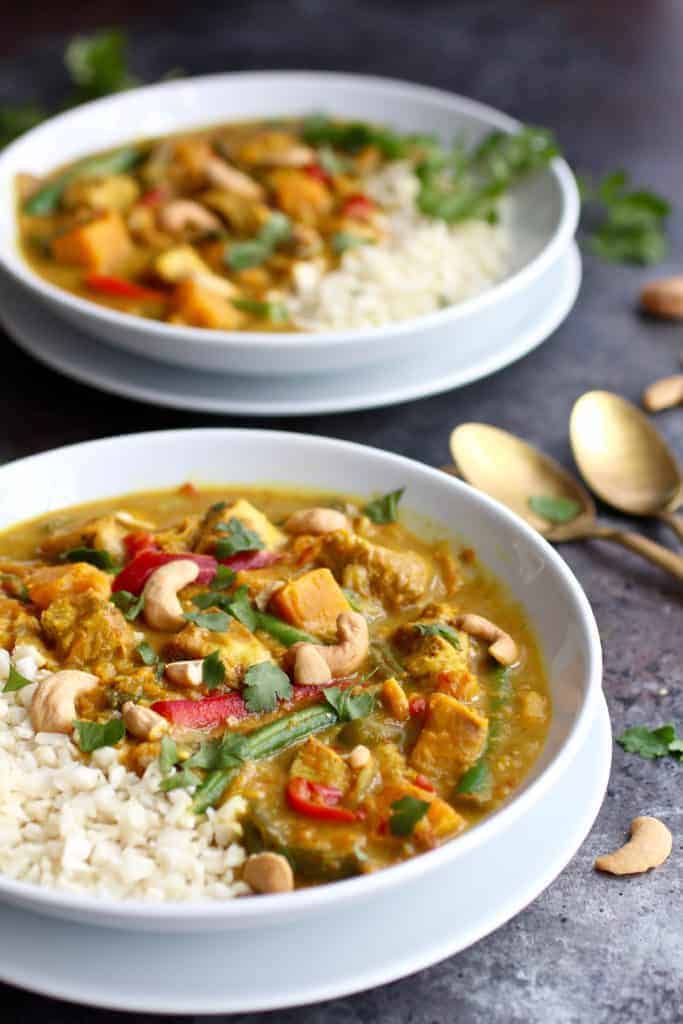 You may not think of curry as being kid-friendly, but believe me…it is! My kids started eating curry while they were still in diapers. We made sure it wasn't too spice, but all three kids loved the burst of flavor that curry brings. This recipe is especially kid-friendly thanks to the sweet potatoes and cashews.
Easy Butternut Squash Soup: Paleo, GF, DF, Whole 30, 50 Minutes by Fit Mitten Kitchen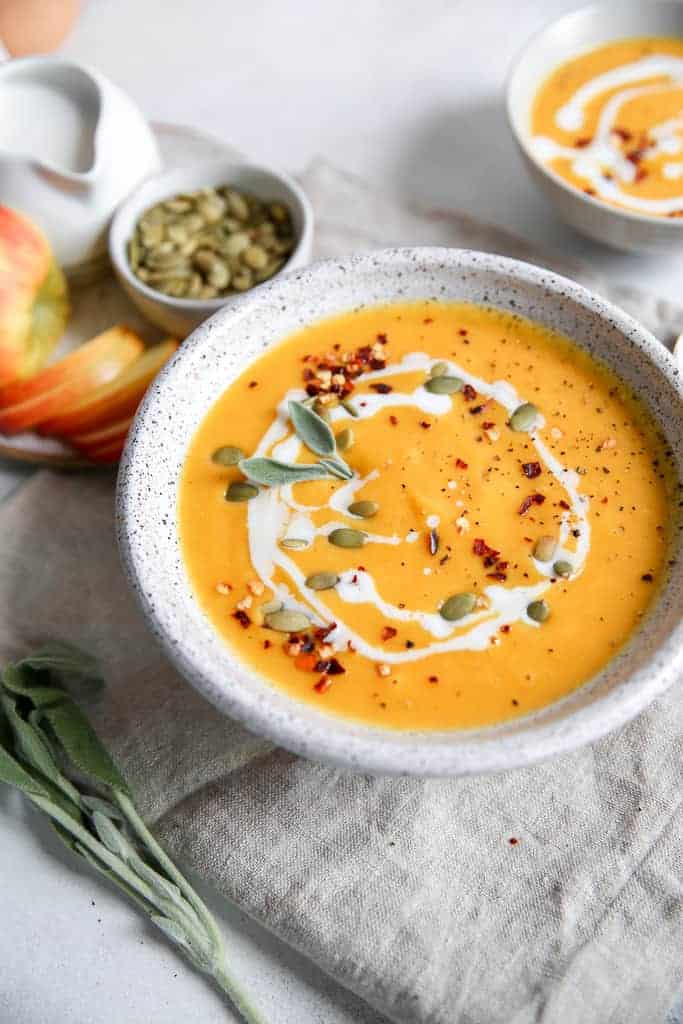 I've made this soup for friends so many times and I always get asked how soup can be so creamy without dairy. It's surprising but you don't need cream to make something creamy. I love serving this alongside some grain-free dinner rolls for dipping.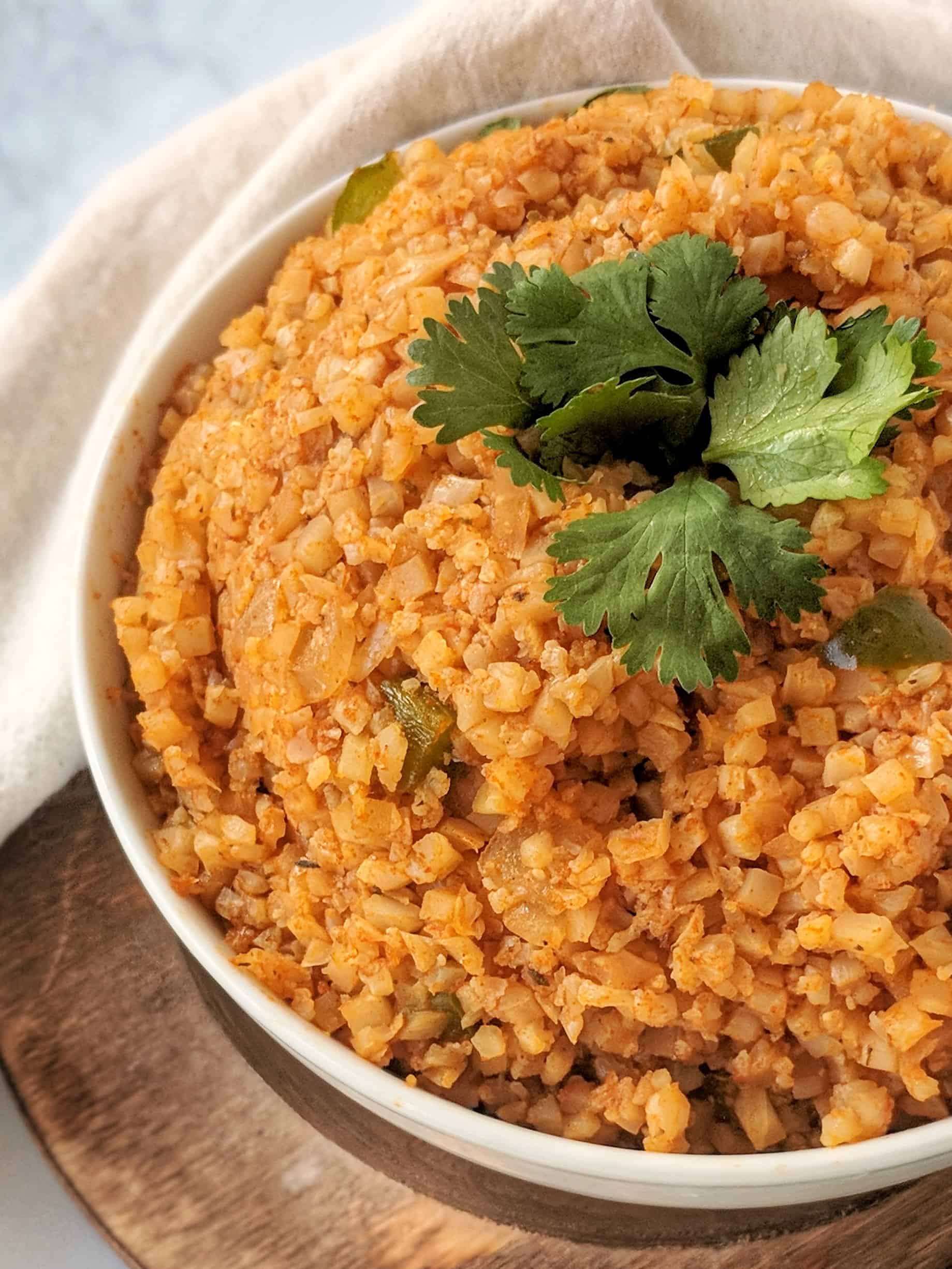 Cauliflower rice is one of the best side dishes. It's also my children's favorite way to eat cauliflower. I love this variation with Spanish flavors. Serve it up alongside some Mexican chicken for a whole meal.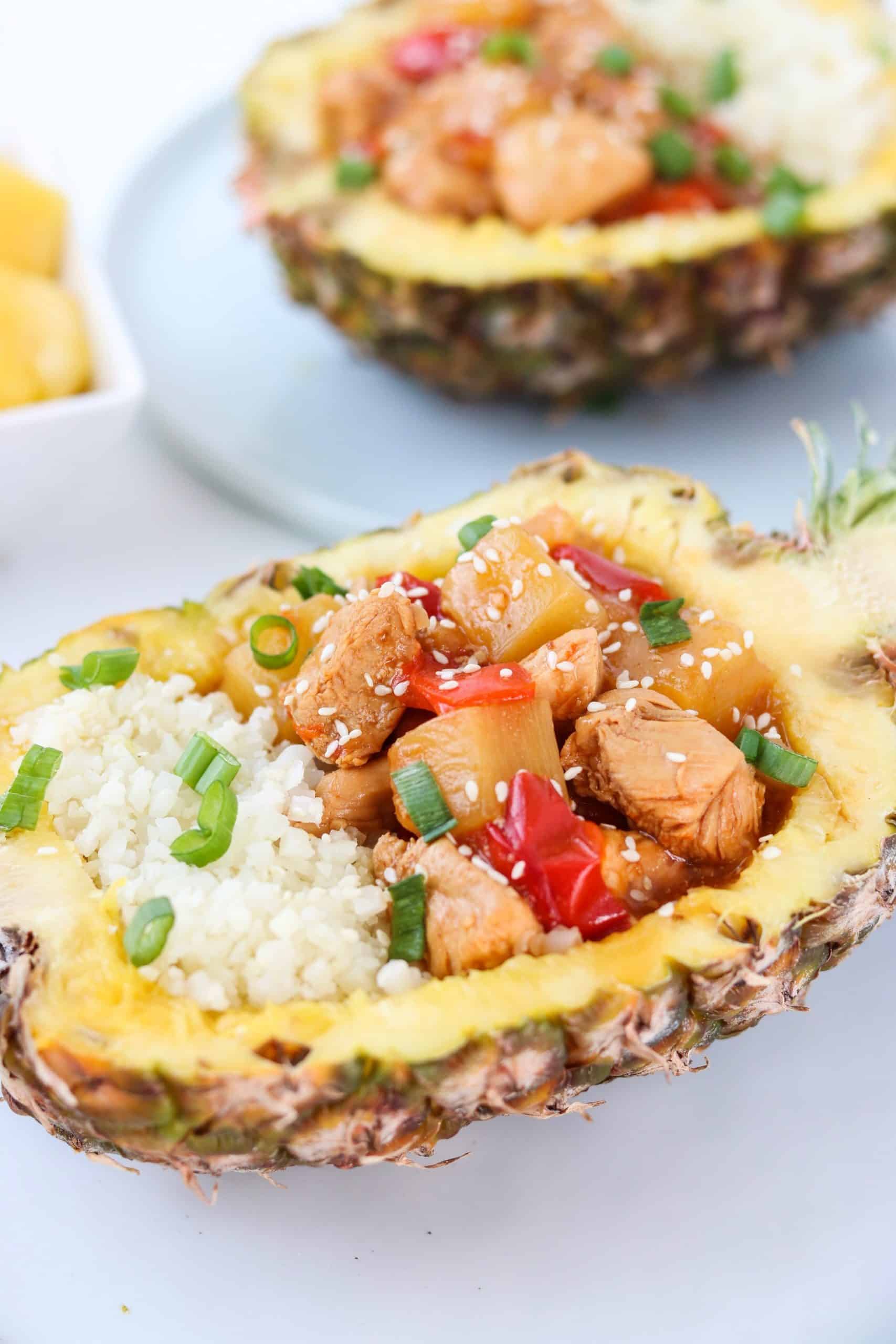 Pineapple chicken is a real hit with kids, especially if you are creative (or brave) to serve it up in pineapple boats. I have yet to actually do that since my kids would be prone to turning them into spiky weapons or spinning them around while food went flying. This sweet chicken is super tasty and goes great with cauli rice too!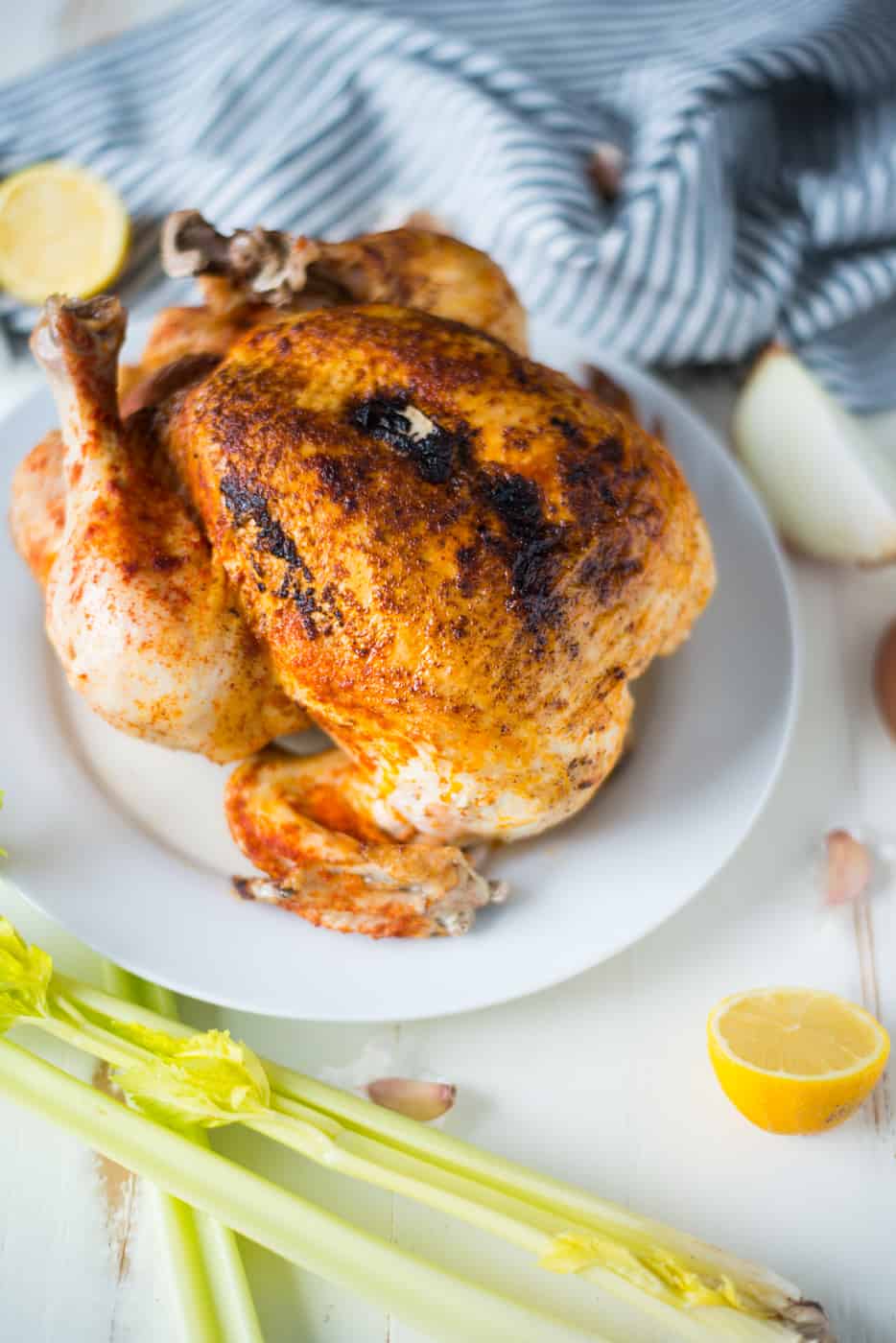 Finding out that I could cook an entire chicken in my pressure cooker in a fraction of the time was another life changer for me. Store-bought rotisserie chickens are convenient but often topped with MSG and other not healthful ingredients. This version is tasty and super simple!
Instant Pot Shepherd's Pie: Paleo, Low-Fodmap, Whole 30, 43 Minutes by Good Noms Honey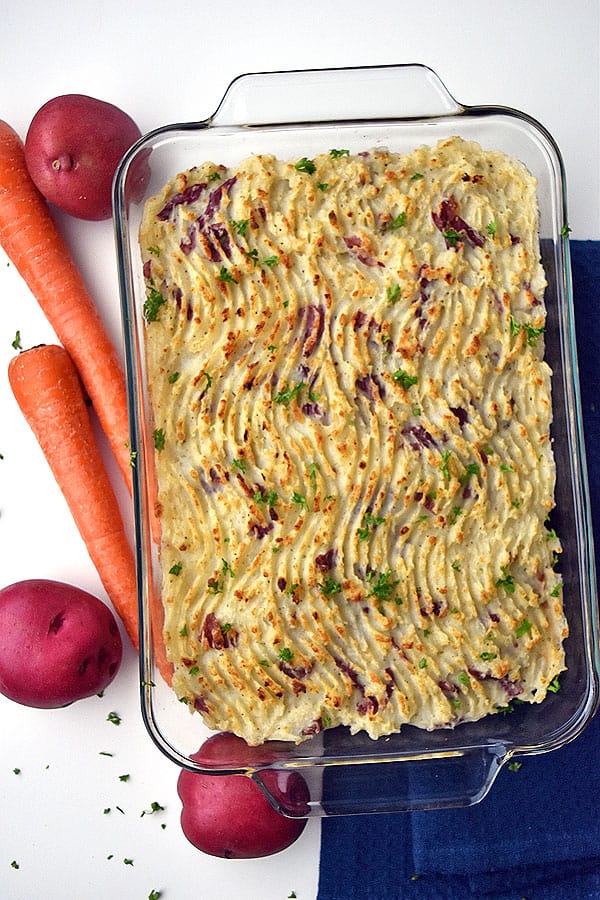 Shepherd's Pie is a staple in our monthly meal plan rotation. We actually make several variations of it. If you're wanting to cut down on carbs, you can switch out some or all of the mashed potato topping for mashed cauliflower.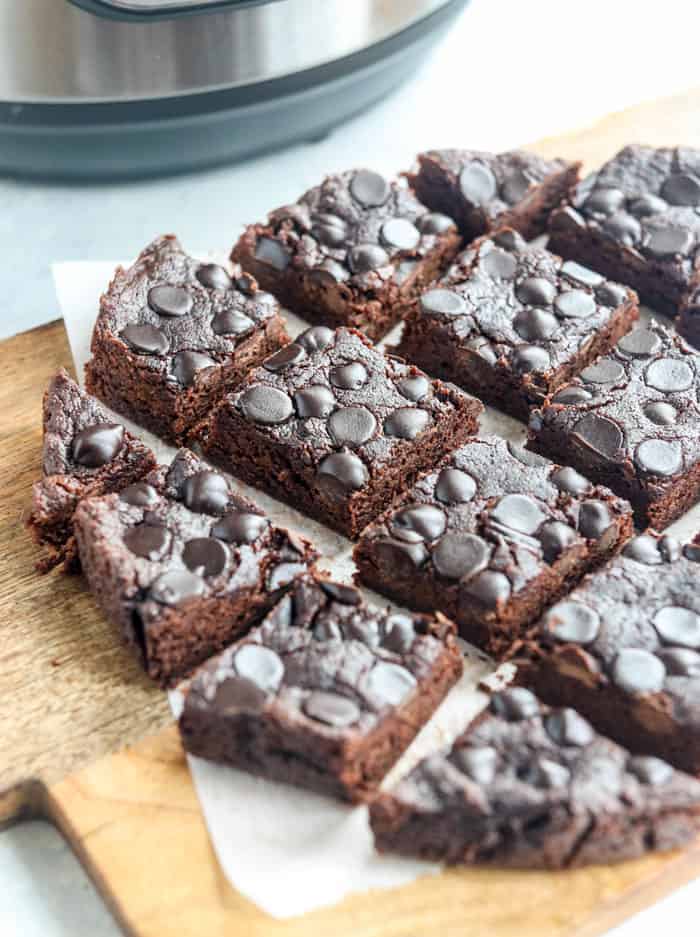 You didn't think I would leave out dessert, did you? No way! Flourless brownies are soft and incredibly moist, and being able to whip up a batch of these in the pressure cooker is just amazing. No more scraping out pans and brownies that fall apart! These delicious brownies will literally melt in your mouth. Enough said.
So there you have it! 20 delicious recipes to try in your pressure cooker! Which one is your favorite? Leave me a comment below and let me know!