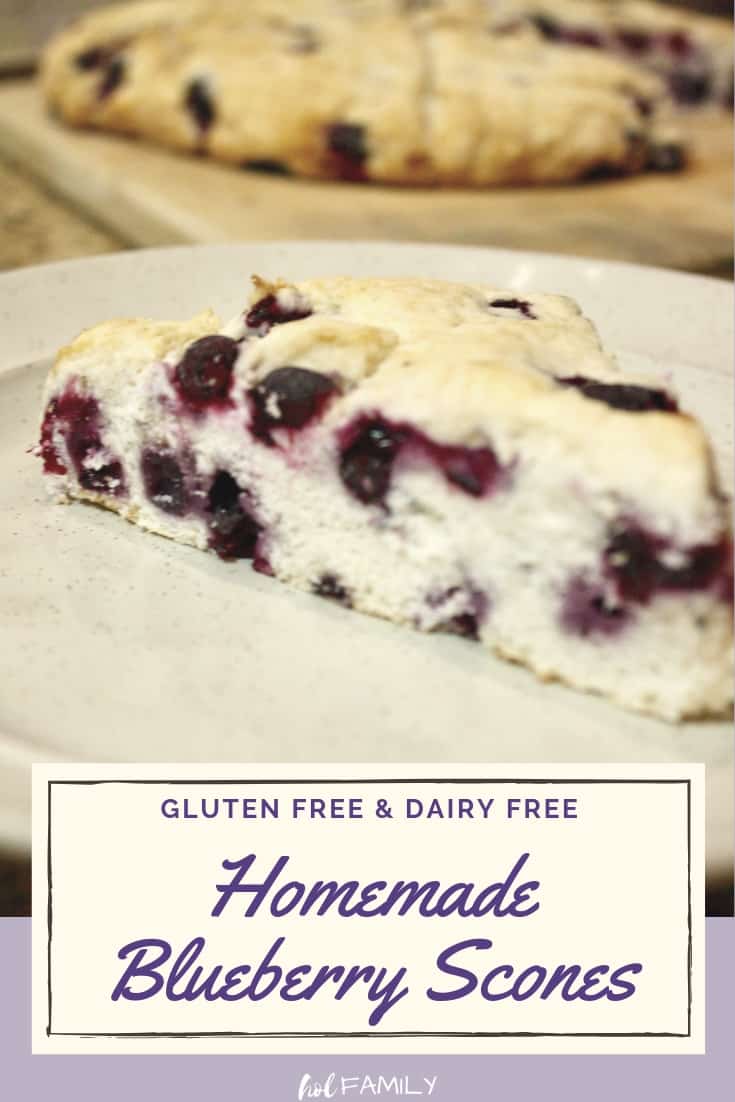 Who doesn't love breakfast? I would eat breakfast three times a day if I could. I especially love biscuits and scones. There is just something about their tender, flaky texture that just melts in your mouth.
Being a gluten free, dairy free and generally Paleo family has meant I have had to be very creative in coming up with recipes for some of our favorite breakfast foods.
We chose to eliminate gluten, dairy, and most grains to improve our family's physical and mental health. Not only is this type of diet a must for healing gut issues, but it is also known to be extremely beneficial for children with Autism and ADHD.
We have definitely seen a huge correlation between diet and our son with Autism's behavior.
While we do like to avoid grains as much as possible, we generally have one breakfast a week that includes gluten free grains like quinoa, oats, or a gluten free flour blend like in this recipe.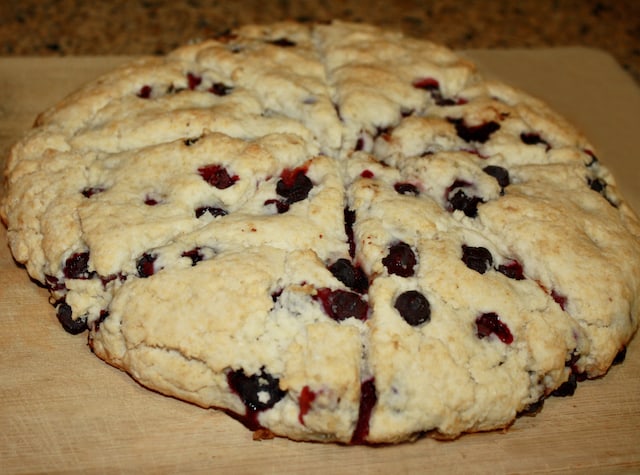 If you've never had scones before, you are in for a treat! They are sweet like a muffin, tender like a biscuit, and flaky like a pastry item.
I've used blueberries in this recipe, but you can easily substitute the blueberries for any other type of fresh or dried berry, chocolate chips, or even raisins.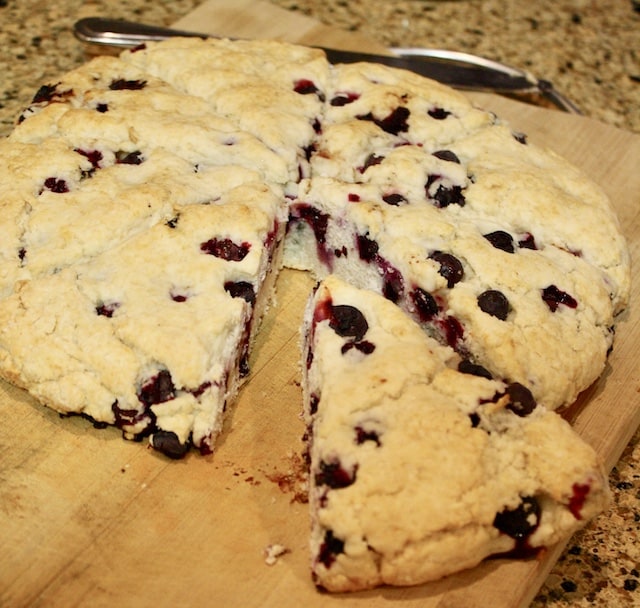 I've used gelatin as a thickener, but you can easily substitute xanthan gum, psyllium, chia seeds, flax seeds, or agar agar to make this recipe completely vegan.
Canned coconut milk is used instead of the traditional heavy cream that most scone recipes call for. Be sure to use a full fat variety and stick to an organic brand to avoid harmful ingredients.
I've chosen to use coconut sugar in this recipe, because it is a lower glycemic sweetener thanks to naturally occurring inulin fibre. It also contains the minerals iron, zinc, calcium and potassium, as well as some short-chain fatty acids like polyphenols and antioxidants.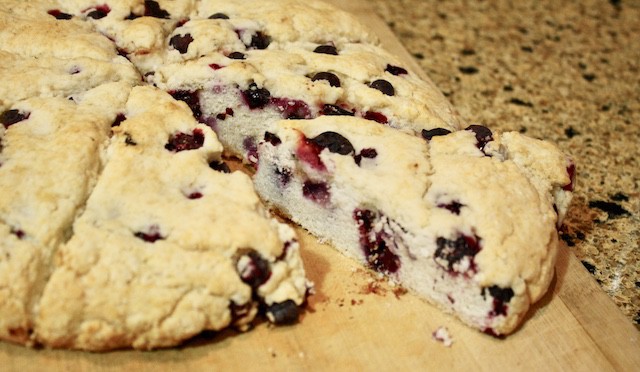 There are many varieties of gluten free flour blends on the market, but many are made with white rice flour. White rice flour is made from white rice, and "white" foods contain low or no fibre, very few nutrients, tend to be higher glycemic, and are very addictive.
Just because a food is labelled as gluten free does not mean it is healthier. That being said, you can find healthy gluten free options.
This gluten free flour blend is made with flaxseeds and ancient grains like quinoa, buckwheat, and amaranth. It is a healthier gluten free flour blend and contains fibre and protein too!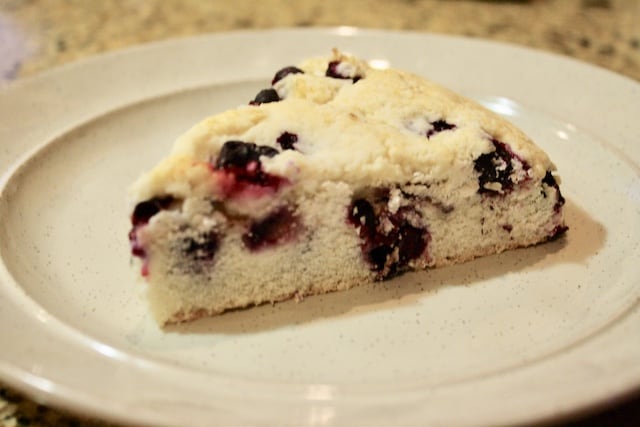 This recipe is easy to make and is done in in under 45 minutes from start to finish. You can easily whip up a batch, throw it in the oven, make school lunches or sip on your morning coffee or tea and they're done!
We love these as an easy, kid-friendly breakfast, for afternoon "tea," or as a healthy snack.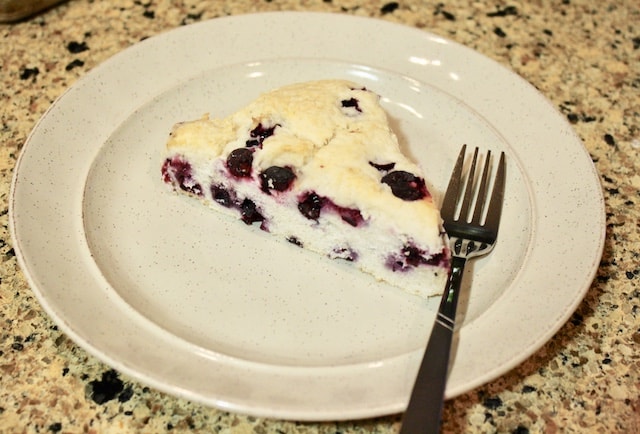 Here is the recipe: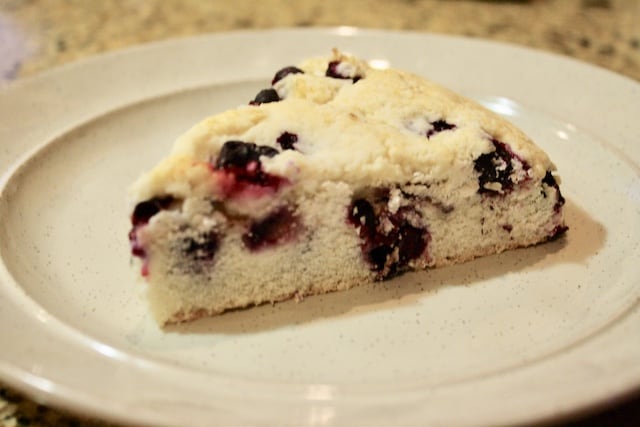 Gluten Free Dairy Free Blueberry Scones
These delicious blueberry scones are bursting with flavor. Free from gluten and dairy, these scones are perfect for breakfast, afternoon tea, or just a healthy snack. They are easy to make, and kid-friendly too.
Ingredients
1 3/4

cups

all purpose gluten-free flour

1/4

cup

tapioca starch

1

tsp

gelatin

2

tsp

baking powder

1/4

tsp

baking soda

1/2

tsp

sea salt

6

tbsp

room temperature coconut oil

3/4

cup

full fat canned coconut milk

1

tbsp

lemon juice

1/4

cup

coconut sugar

plus more for sprinkling

1

cup

fresh blueberries
Instructions
Preheat oven to 400 degrees F.

Line a baking sheet with parchment paper and set aside.

In a large mixing bowl, add all dry ingredients. Mix thoroughly.

In a separate bowl, mix together lemon juice and coconut milk.

Combine the wet and dry ingredients, then slowly begin to add in 5 tbsp of the coconut oil (reserving 1 tbsp).

Using your hands, mix the coconut oil into the dough until it begins to come together and resemble the texture of cookie dough.

Gently mold the dough into a flat circle on your baking sheet, about 8 inches in diameter.

Using a butter knife, score the dough into 8 equal slices.

Melt the remaining 1 tbsp of coconut oil and brush over the top of the scones.

Sprinkle the remaining coconut sugar on top of the dough.

Place the scones in the oven and bake for 20-25 minutes, or until the dough begins to puff up and turn golden on top.

Remove from the oven and allow to cool slightly before serving (about ten minutes).
Recipe Notes
You can substitute the gelatin with xanthan gum, flaxseed, chia seed, or agar agar to make the recipe vegan.
Did you try this recipe? Leave us a comment below and let us know!